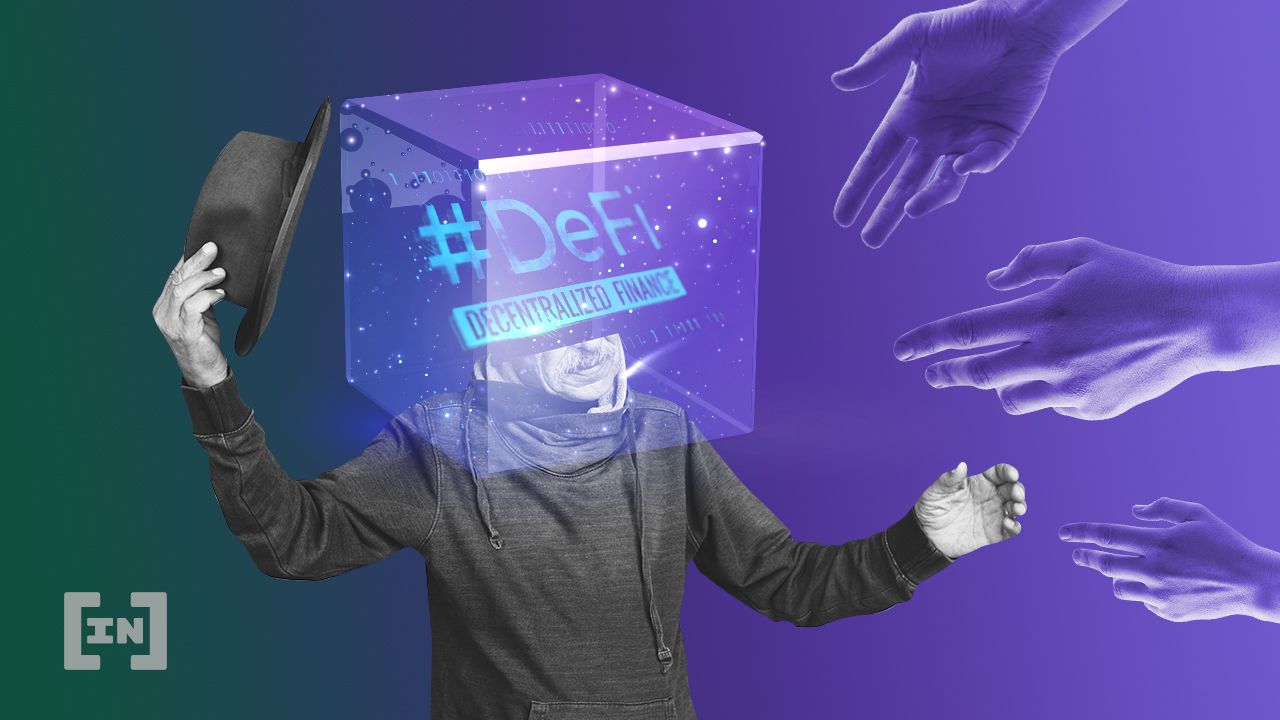 Disgraced Wonderland founder Daniele Sestagalli announced his return to DeFi in quite a controversial way: "I am back. And I don't f****ng care if you like it or not."
Sestagalli quit working in the decentralized finance (DeFi) sector in January following the Michael Patryn (0xSifu) scandal. He stated then that the "Wonderland experiment is coming to an end."
"Time is now for magic to happen," Sestagalli declared in his comeback on Twitter. The post deliberately touted Wonderland's native token, TIME, and Abracadabra-based stablecoin Magic Internet Money (MIM) — both his creations.
Sestagalli also said Wonderland is "back with more tech and less talking" but did not reveal details. He teased his 305,000 Twitter followers with a short video that takes Wonderland's praise-singing a notch higher.
"Wonder, the land of wonder. You've forgotten yourself, bro, and so you've forgotten time. You have grown immensely. Remember who you are. You are now a 'frog,' and perhaps, the true explorer seeking to rebuild the one true realm," it says in part.
Falling from grace
Wonderland is "a decentralized reserve currency protocol," built on the Avalanche blockchain network. It was built by Sestagalli, who together with Patryn, launched the protocol as a fork of Olympus DAO in late 2021.
At its peak, the protocol managed around $1 billion of assets in total value, but that plunged to just $6.3 million currently, as per DefiLlama data.
This after Sestagalli learned of Patryn's criminal past and opted to remain quiet about it for a month, allowing the ex-convict to continue in his role as Wonderland treasury manager. The DeFi founder only confessed after the matter was brought to light by pseudonymous crypto sleuth Zachxbt.
As the news hit the market, the TIME token crashed alongside all the other tokens linked to the developer. Many people got liquidated, and Sestagalli, also known as Dani Sesta, promised to refund. He never did.
Sesta's new DeFi project for retail
While Sesta's latest Twitter post did not say much about his new ventures, he revealed in April that he was launching a yield farming decentralized finance project targeting those with low capital.
The new pool will allow retail DeFi traders to earn high yields from their stablecoins, he said at the file, adding:
"The new focus of my development is a strong direction towards the core values that brought me here: accessible for everyone."
He promised a "new era" in stablecoin yield farming, with leverage of up to 40x. Leverage allows users to take a much bigger position in a particular cryptocurrency without the need to pay the full price.
Sestagalli said the first such pool will be with the Ethereum-based protocol Yearn Finance. Users could earn above 80% interest, or APY, on deposits of the DAI stablecoin, he revealed, without elaborating on the source of the yield.
He hopes that his new project will bring on what he calls "important new changes with dynamic interest rate," to help stabilize the U.S. dollar peg of MIM.
Sesta also expects the project to "generate much more fees to the protocol in a leap towards sustainable growth, strong peg, and global accessibility scaling solution to be used by everyone, everywhere."
The mocking continues
Dani Sesta leads a community of DeFi projects that he helped found. That community, which includes Wonderland, Abracadabra, and Popsicle Finance, is known as 'Frog Nation' and the participants call themselves "frogs."
But not everyone is thrilled with his return.
"You should partner with Mr. Kwon," mocked bitcoin early investor Marc Pelosi. He was referring to Do Kwon, founder of Terra, the $60 billion blockchain often criticized as a Ponzi scheme, which later collapsed in May.
"lol, lets rug the crypto community again! this is awesome! see your money go to ZERO like MAGIC!" said another Twitter user with the handle 'beartronix9.'
And yet another demanded: "Real talk, when am I getting reimbursed for my liquidation below backing?"
Wonderland's TIME token was down 2.9% at $16.07 at the time of press. The asset has slumped 99.8% from its all time high of $10,063 reached on Nov. 7, 2021, according to CoinGecko.
Disclaimer
All the information contained on our website is published in good faith and for general information purposes only. Any action the reader takes upon the information found on our website is strictly at their own risk.