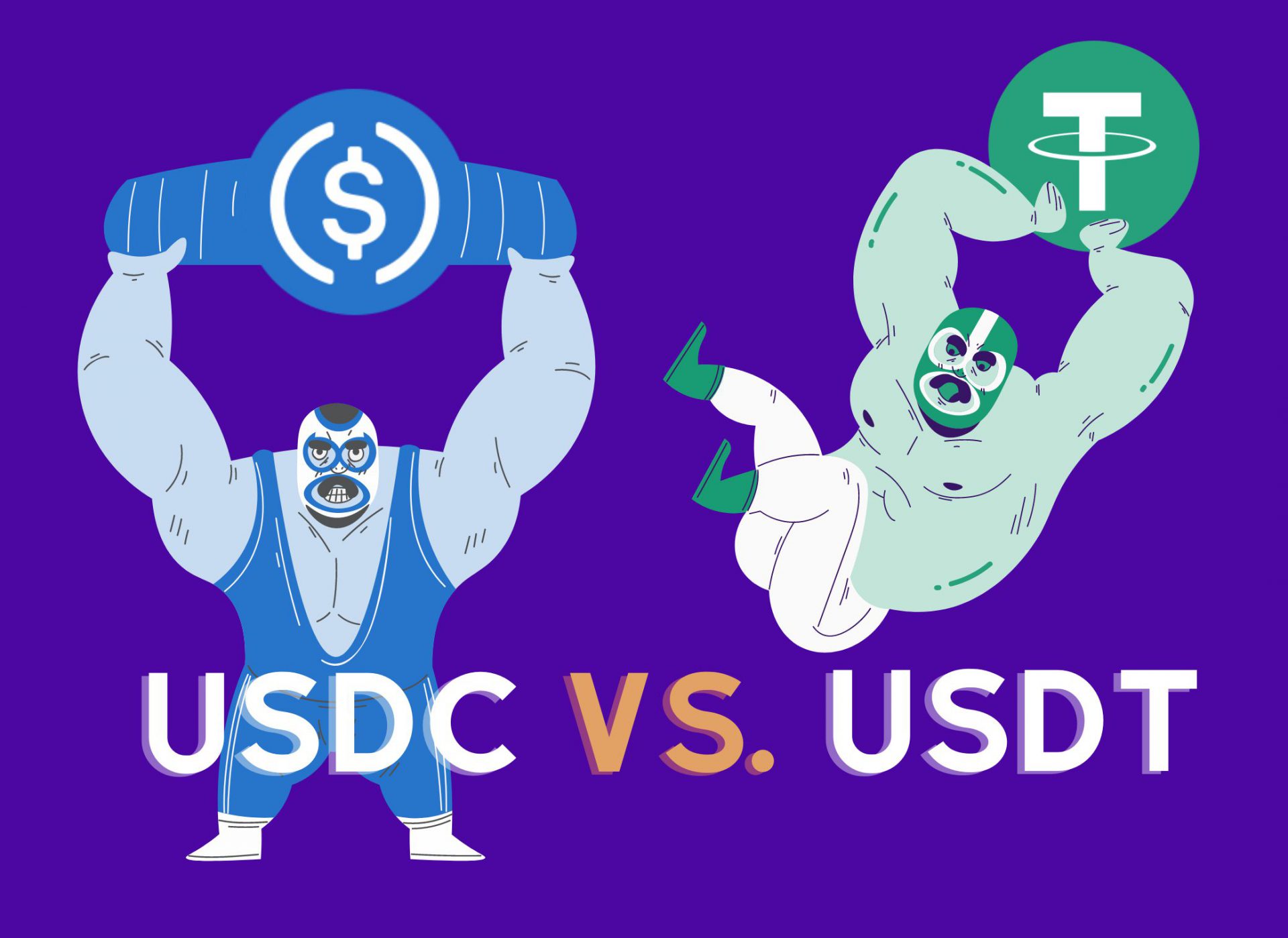 Tether's USDT and Coinbase's USDC are the two largest stablecoins in the market. USDT is currently number three by market capitalization, while USDC is following closely at number four.
The stablecoin industry witnessed one of its most unnerving moments in May when Terra's UST lost its 1:1 peg with the dollar. The de-peg caused chaos, while completely destroying Terra's credibility. Nonetheless, USDT and USDC managed to pull through the carnage.
Although Tether holds the top stablecoin spot, Arcane research predicted that USDC will soon dethrone the USDT.
USDC to overtake Tether?
At the beginning of 2022, Tether had a market dominance of 47.5%. USDC on the other hand had 25.8%. However, after the first half of 2022, Tether's dominance has dropped to 43.8%, while USDC's has increased to 36.3%. According to Arcane Research, USDT's circulating supply declined after it de-pegged, following Terra's collapse. This provided investors to acquire USDT at a discounted rate ($0.95), being able to redeem it for $1 at a later time.
Based on current growth rates, i.e. 70.4% for USDC and -28.7% for USDT, Arcane Research predicts Tether to be dethroned by October 10th, 2022. However, they do admit that this should be taken with some salt due to the uncertainty of future events.
USDC vs USDT
While Arcane highlights some important metrics as to why USDC will overtake Tether, there are some additional factors to consider.
Firstly, Tether has faced backlash for not being very transparent with its investments and reserves. Moreover, Tether is not regular with its audits. These points further add uncertainty to Tether's positions.
On the other hand, USDC is regularly audited and is more transparent with its reserves. This is a big bonus to the coin as it makes it easier for investors to trust it. USDC's parent company, Center, which is a consortium of Circle, Coinbase, and Bitmain, has an audit on a monthly basis.
Many countries are already looking into regulations for stablecoins. Hence, it would not be surprising that a coin that has more audits and is more transparent, is the more popular one.
However, USDC is more centralized, which means it is more controlled at the top. USDT, on the other hand, is only trackable through blockchain data. Nonetheless, the stablecoin war is on, and by the looks of it USDC might just come out on top.