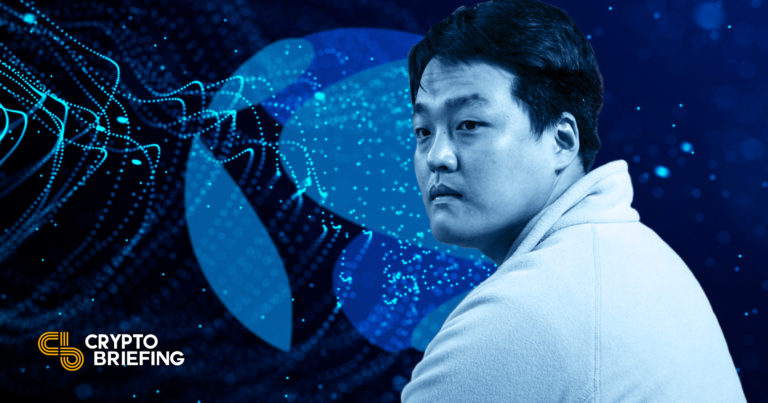 Key Takeaways
The Luna Foundation Guard (LFG) took to Twitter to say it didn't have a definite timeline on its plan to compensate Terra victims.
Ongoing legal matters would need to be resolved before compensation could move forward, the account stated.
There are reasons to criticize LFG's current compensation plan.
It has been almost five months since Terra collapsed, and UST users are yet to be compensated as promised. The Luna Foundation Guard announced today that victims would have to wait a while longer.
No Timeline for Compensation
Terra victims aren't getting refunds anytime soon.
The official Twitter account for the Luna Foundation Guard (LFG) posted a series of tweets today stating that no timeline had been established to refund investors who lost money in the Terra collapse.
"As [previously] mentioned, our goal is to distribute LFG's remaining assets to those impacted by the depeg, smallest holders first," said the account. "Unfortunately, due to ongoing and threatened litigation, distribution is not possible at this time." The organization further said that no date could be fixed for reimbursement as long as legal matters remained to be settled.
Terra's entire ecosystem collapsed in early May when the project's native stablecoin, UST, plunged into a death spiral, directly destroying close to $43 billion in value from the market. LFG, a nonprofit organization tasked with protecting the stablecoin, stated on May 16 that it would use its remaining assets to compensate UST users, and that it would target small bag holders first.
Is LFG Being Honest?
There are reasons to take LFG's compensation statements with a grain of salt. The problematic litigation mentioned in the tweets certainly include Terra frontman Do Kwon's present troubles. Kwon's whereabouts are currently unknown: Interpol has added him to its wanted list, meaning that he is now officially a fugitive in 195 countries. Incredibly, Kwon recently took to Twitter to claim that, contrary to reports, he was not "on the run." Kwon's behavior suggests he has little interest in turning himself in to authorities and resolving his legal situation in South Korea. It's therefore quite rich of LFG to claim that victim compensation cannot currently move forward until the legal situation is clarified.
In any case, the organization claims to have used almost all of its $3 billion in Bitcoin reserves to try to save UST's peg, to no avail. The only wallet LFG has confirmed owning presently holds 313 BTC, or $6,072,200 at today's prices. And it looks like these are the only funds LFG is talking of distributing. While $6 million is nothing to sneeze at, it pales in comparison to the losses incurred by UST holders. Even if all of Kwon's legal matters were resolved, victims may be disappointed by the extent of the reimbursement scheme.
Furthermore, there exists the possibility that LFG isn't being truthful about the extent of their present holdings. South Korean police recently called on exchanges OKX and KuCoin to freeze accounts totaling about $66 million in Bitcoin, which investigators believe could belong to Kwon. Another researcher found that the entity that funded the LFG's official wallet with its current 313 BTC still has over $140 million worth of Bitcoin sitting in an unhosted wallet. While there is no concrete proof that LFG is lying about the extent of their holdings, it is very much a possibility.
Disclaimer: At the time of writing, the author of this piece owned BTC, ETH, and several other cryptocurrencies.