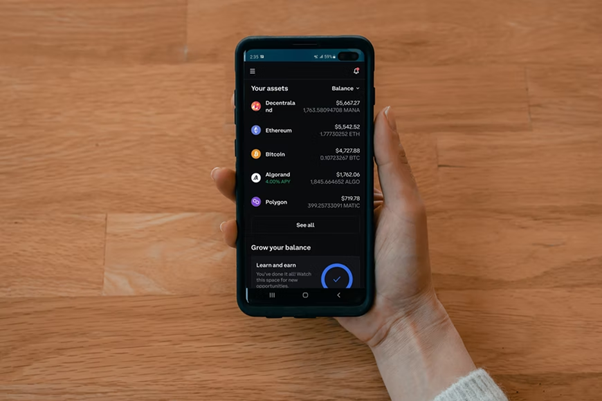 DeFi crypto projects offer features that are distinct from traditional financial institutions and centralized exchanges. Through the use of smart contracts or other forms of innovative technology, DeFi coins will ensure the seamless transfer or swapping of crypto tokens between users.
They may also offer users loyalty rewards, such as staking solutions and yield farming. Due to the extensive variety of features they offer, DeFi coins have become popular around the world. They are one of the most rewarding investments for any crypto trader.
If you're like most traders on the cryptocurrency market, you'll be looking for the best DeFi assets to buy and gain massive returns. Solana (SOL), Uniswap (UNI), and HachiFi (HACHI) are innovative DeFi projects that offer users next-generation features. This article will reveal what's special about them.
Solana (SOL) – the leading crypto
Simply put, Solana is a blockchain network that's designed with the capacity to host decentralized apps (dApps). It is an innovative blockchain that was developed by Solana Labs in 2017.
Solana was designed to be an open-source project which means that it's accessible to almost anyone and the public can contribute to its code. Solana is also designed to rival big names like Ethereum (ETH) by offering split-second transfers at cheaper rates. SOL is the native token of this blockchain, and it's traded on multiple exchanges worldwide.
Solana can process transactions quickly because it runs on a unique Proof-of-History (PoH) consensus mechanism. This mechanism is used to record the order and time between events. It will also encode past events into a ledger.
During the development of this blockchain, Solana's co-founder, Anatoly Yakovenko, utilized this innovative technology to improve on the problems caused by the use of timestamps in the crypto space. Unlike proof-of-stake which only allows validators to process transactions based on the number of tokens they hold, PoH allows transactions to be processed almost instantly.
HachiFi (HACHI) – the new crypto with loads of potential
HachiFi is a next-generation decentralized layer-III platform that also exists as a crypto token. This cryptocurrency is designed to revolutionize the DeFi world. It redefines the way users interact with crypto exchanges.
HachiFi reinvents the meaning of DeFi by offering users opportunities in the non-fungible token (NFT) and metaverse spaces. HachiFi will continue to work towards future improvements and offer its users the best. This cryptocurrency project focuses on ensuring that users have increased accessibility and their funds are safely stored.
HachiFi may sound like a meme coin, but it's not. This DeFi platform is renowned for its uniqueness, interoperability, and transparency. It will function like a basic DAO that allows holders to vote on governance decisions. HACHI is the native token of this platform.
Uniswap (UNI) – the exchange crypto
Uniswap is a DeFi exchange that runs on the Ethereum blockchain. Unlike other popular centralized exchanges such as Coinbase and Binance, this exchange is not governed by a central authority. They also do not require users to place their funds under the exchange's control and use a traditional order book system to support trading.
Uniswap is a decentralized exchange that's not owned by a single entity. It relies on a new trading system that is referred to as an automated liquidity protocol.
Since its inception in 2018, the exchange has been compatible with all ERC-20 tokens. You see, Uniswap is an open-source crypto project. It also allows users to list their tokens for free on the exchange. Uniswap allows users to maintain control of their funds. UNI is the native token of this exchange.
Solana (SOL) and Uniswap (UNI) offer unique opportunities to their users and are both performing well in the crypto market. However, users of the HachiFi (HACHI) platform get to trade their funds in exchange for some form of passive income. If you're the type of crypto user who's interested in being a part of a developing project while also earning passive income, HachiFi has got you covered.
For more information on HachiFi (HACHI), please visit the following websites:
 Presale: https://signpup.hachifi.com/
Website: http://hachifi.com/

Disclaimer: This is a paid release. The statements, views and opinions expressed in this column are solely those of the content provider and do not necessarily represent those of NewsBTC. NewsBTC does not guarantee the accuracy or timeliness of information available in such content. Do your research and invest at your own risk.