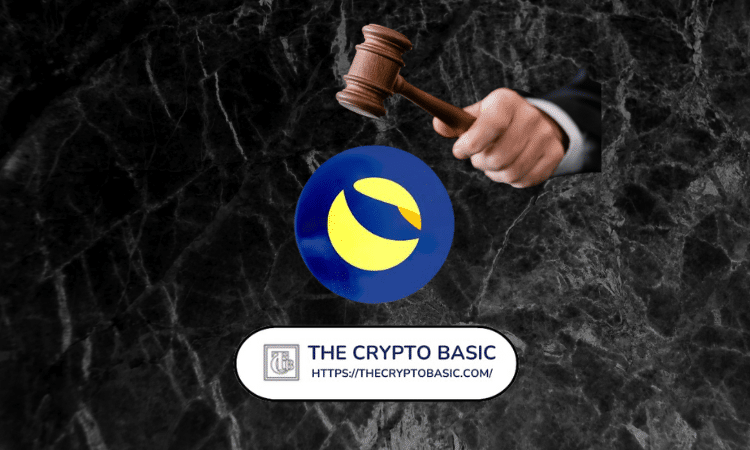 TerraForm Labs (TFL), the company behind the Terra project, has been slammed with yet another class action by aggrieved investors. 
According to a report by legal news outlet Law360, TFL and two of its executives, including Do Kwon, were charged with violating the Racketeer Influenced and Corrupt Organizations Act. 
Some of the charges include the inflation of the price of TFL's algorithmic stablecoin UST and publicizing false information in the aftermath of the collapse to cover an alleged money laundering scheme to the tune of $80 million. 
"Defendants touted the stability of the coins and guaranteed 20% annual returns on coins deposited in Terraform Labs' high-yield savings application on the Terra blockchain — the Anchor Protocol," an excerpt of the Law360 read. 
The suit was filed in New York federal court by lead Plaintiff Matthew Albright on behalf of all victims of TerraUST (UST) collapse, who purchased the stablecoin between May 1, 2019, and June 15, 2022. Aside from TFL and two of its top executives, the suit also named other top ventures as Defendants.
Plaintiff: Terra's Ponzi Scheme Activities Crashed the Project
Albright alleged that some of the defendants engaged in different money laundering activities that saw them siphoning millions of dollars to their personal cryptocurrency wallets. 
The lead Plaintiff also claimed that Terra's flagship stablecoin was a Ponzi scheme, which sustained its value via the demand of Anchor Protocol's excessive yields. 
"As long as demand for UST remained high, Terra's UST/Luna exchange mechanism will keep the supply of Luna relatively low and sustain a Luna price that could support UST's peg," Albright said, adding: 
"But as soon as the demand for UST fell and users began redeeming UST for Luna in large quantities, Luna could enter a vicious cycle of hyperinflation that would collapse its own price and UST with it."
The complaint added other evidence in a bid to prove that TFL and its executives were responsible for the collapse of the Terra project. 
Terra's Legal Woes Spike
The recent development adds to the lengthy list of TFL's legal woes. Recall that Kwon and TFL have been slammed with a series of class actions across various parts of the world. 
As reported by The Crypto Basic, U.S. law firm Bragar Eagel & Squire, P.C., filed a lawsuit against TFL in California federal court, accusing the company of misleading investors and selling unregistered securities. After that, Popular securities and consumer rights litigation firm Scott+Scott Attorneys filed a lawsuit against Do Kwon and TerraForm Labs.
TFL is currently being investigated by the United States Securities and Exchange Commission (SEC) to determine whether the firm violated U.S. laws via its crypto offering. 
South Korean regulators are also considering charging Kwon and TFL for operating Anchor as a Ponzi scheme. 
– Advertisement –