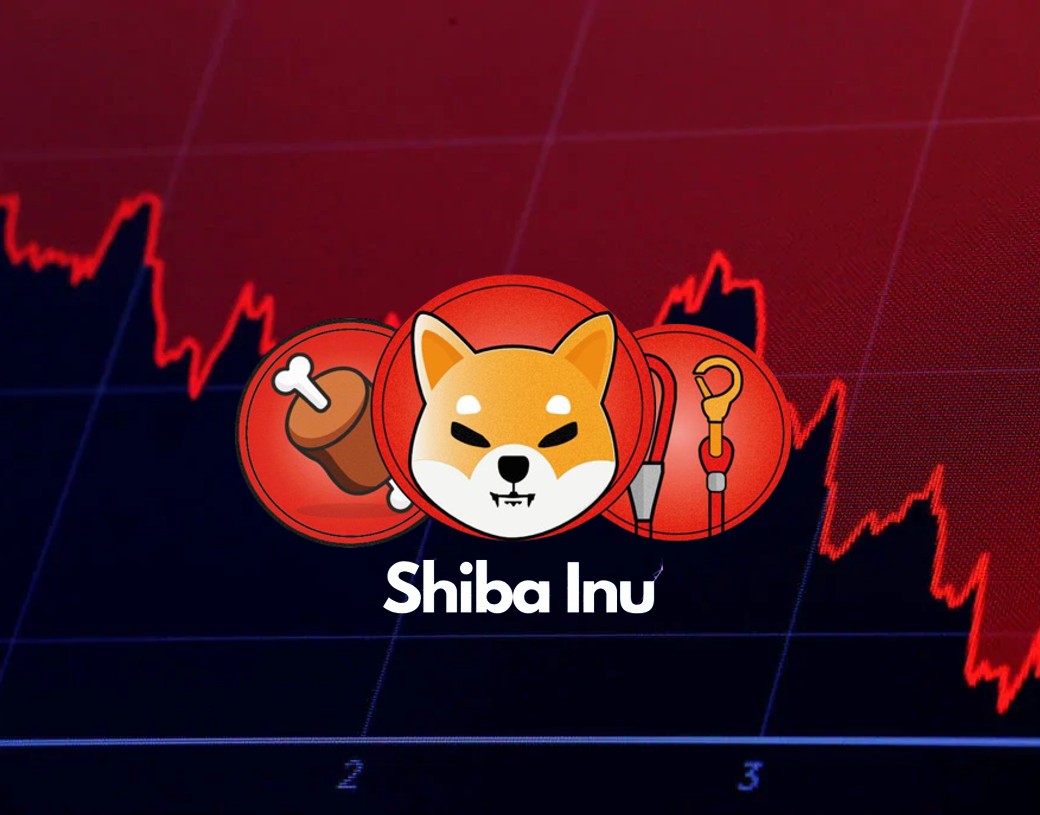 The crypto carnage sent tokens on a downward spiral after Bitcoin and Ethereum plunged double digits. Bitcoin is down 12% reaching $17,700 levels and is now at its November 2020 lows. BTC shed all its profits that it generated last year during the bull run that took it to its all time high of $69,044. On the other hand, Ethereum plummeted 20% reaching $1,150 and both the cryptos are bleeding porously. In addition, the Shiba Inu ecosystem is hit hard due to the crash as SHIB added an extra 'zero' on Wednesday.
Also Read: Shiba Inu: An Investment of $17 Turns to $6.9 Million in 8 Months
Also Read: Group of Investors Buy $10 Million Worth of SHIB in 6 Days
Shiba Inu Ecosystem of Trifecta Tokens Bleed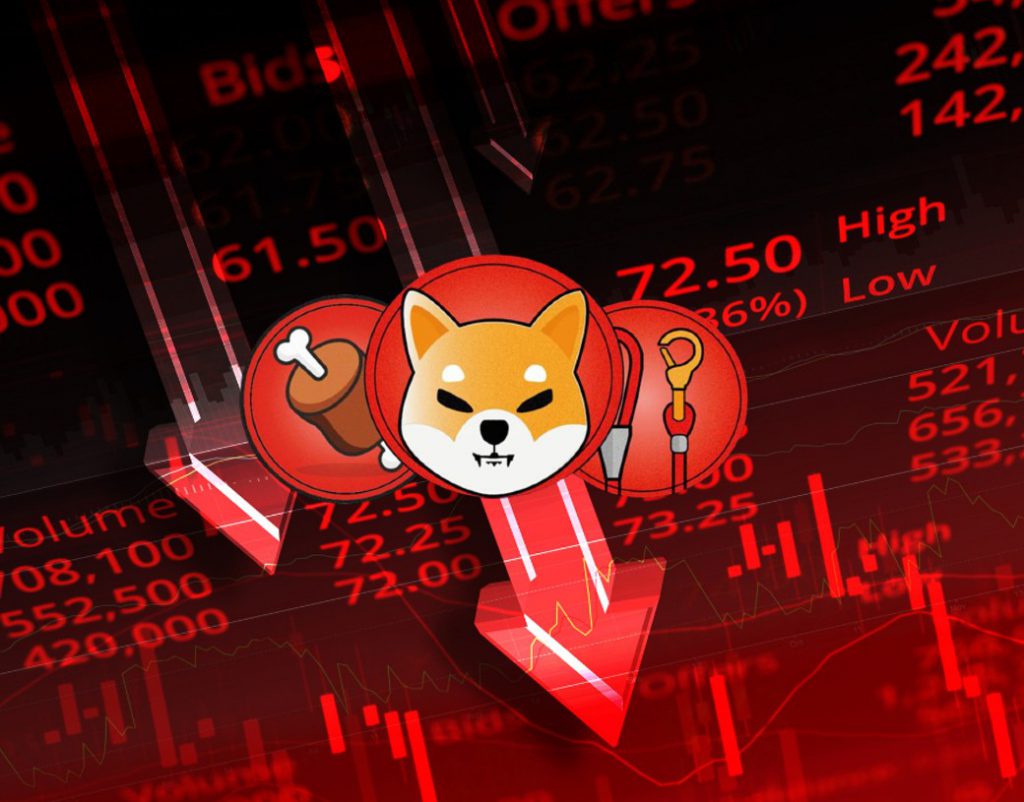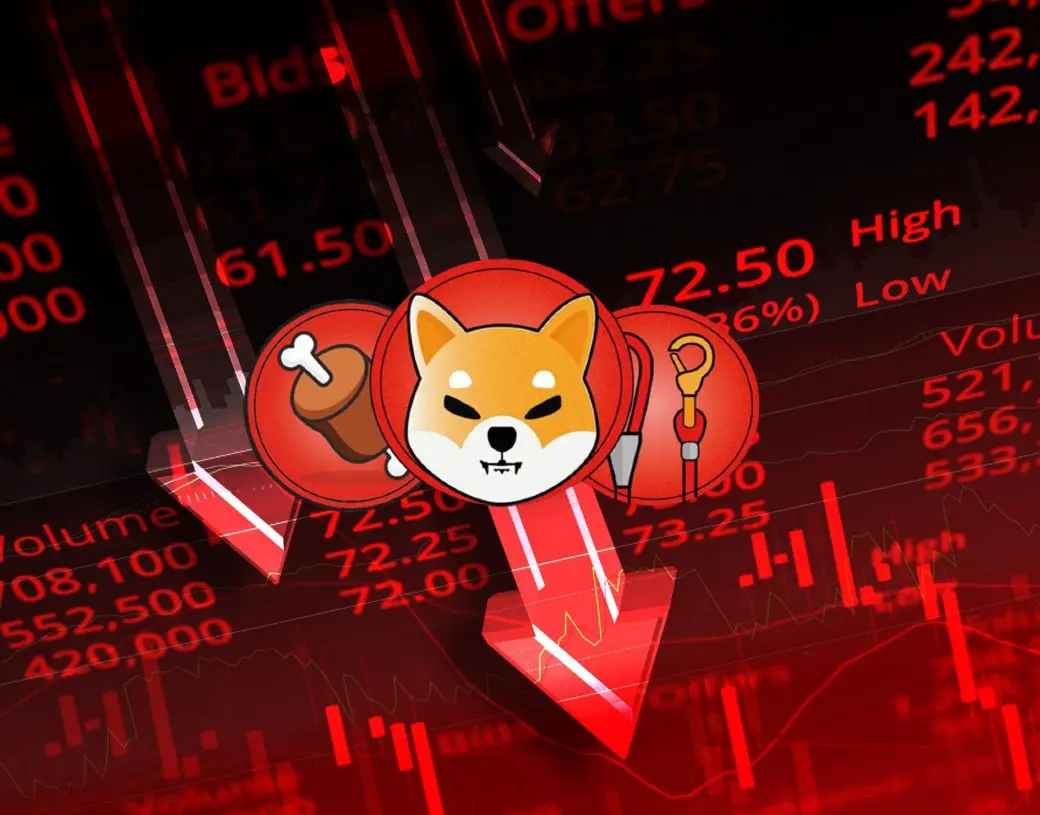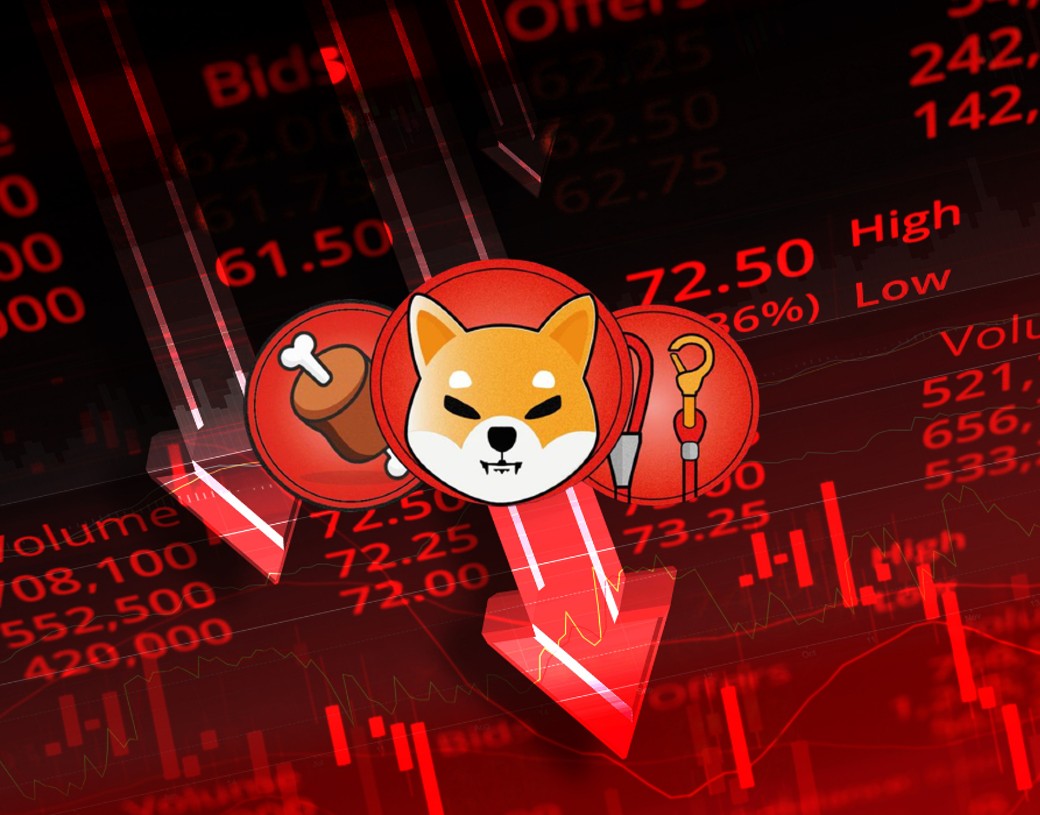 Shiba Inu was trading with four 'zeroes' in the indices yesterday and is now trading with five 'zeroes'. The Shiba Inu ecosystem tokens that include SHIB, Bone, and Leash are collectively down nearly 60%.
SHIB bled 16% on Wednesday due to the market crash, while Leash is down 18% and Bone straightaway plummeted 25%. Therefore, the whole ecosystem of the trifecta tokens shed 60% in value in a day.
Also Read: Fact Check: Does Netflix Accept Shiba Inu As Payment?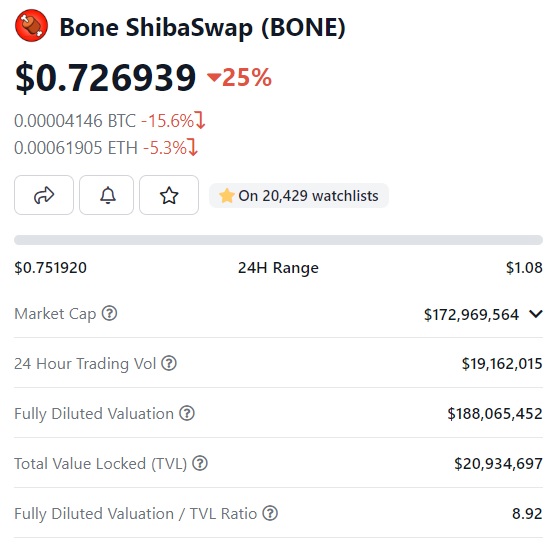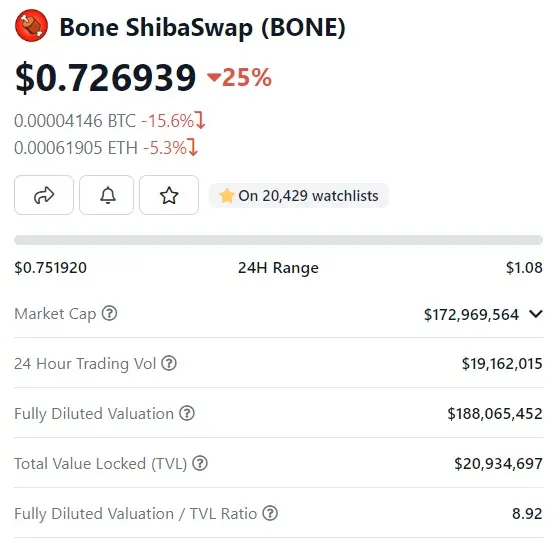 The Shiba Inu trifecta ecosystem is down:
SHIB -16%
Leash -18%
Bone -25%
Shiba Inu's market cap also fell below the $6 billion mark shedding nearly 12% of its overall market cap. While SHIB added an extra 'zero', its ecosystem token Bone fell to a low of $0.72. Bone is unable to maintain its positive momentum as the Shibarium documentation release is delayed.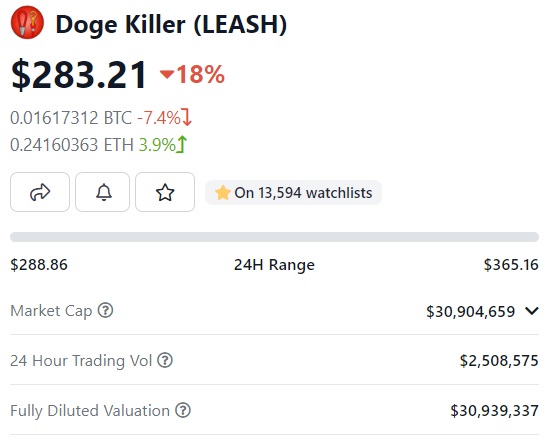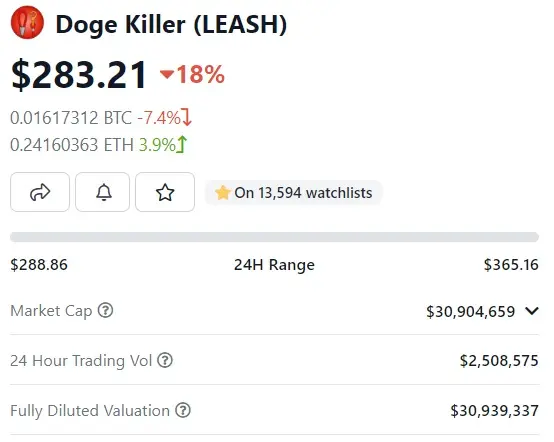 The delay in the launch of the Shibarium documentation has punctured Bone's prospects after rallying in August and September. Bone had doubled in price previously reaching $1.09 from $0.48 in 30 days, as it was announced to be the governing token in the Shibarium network.
At press time, Shiba Inu was trading at $0.00000926 and is down 15.8% in the 24 hours day trade. It is also down 89% from its all time high of $0.00008616, which it reached in October last year.