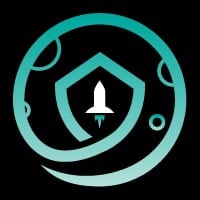 Safemoon price decline is getting sharper as days progress.
The relative Strength Index is severely oversold.
Invalidation of the bearish scenario is a close above $0.0006391
Safemoon price is experiencing backlash from community members, contributing to the current decline. 
Safemoon price sell-off
Safemoon price displays disappointing sentiment amongst long-term investors, reflected in the current price action. Last month popular Youtube host Coffeezilla interviewed the Safemoon developers, questioning the integrity and transparency of the project. The Safemoon team has been under scrutiny for marketing contradicting liquidity pool protocols, which host Cofeezilla calls "a billion dollar fraud." The interview has garnered 1.2 million views with several resentful comments from community members. 
Safemoon price reflects their recently scathed public image within the price action. The Relative Strength Index appears extremely oversold, showing no signs of a reasonable entry. Secondly, the slope of the current decline is progressively going vertical, hinting at more severe drops in the future. The safemoon currently trades at $0.0004372. If market conditions continue, an additional drop of equal value to the sell-off experienced since May 1st could send the Safemoon price another 30% lower to $0.0003200. It is worth noting that the bears are producing larger bearish candle sticks as the downslide continues which adds further bearish confluence.
SFM/USDT  3-Day Chart
An early invalidation of the bearish downtrend could be $0.0006391. If the bulls can establish price action in this zone, a new counter-trend rally could get triggered with targets at $0.0013130, resulting in a 250% increase from the current Sademoon price.
Coffeezilla : I UNCOVERED A BILLION DOLLAR FRAUD
Disclaimer: FXStreet has reached out to Coffeezilla to get an official statement about the recent developments, but it has yet to hear back.