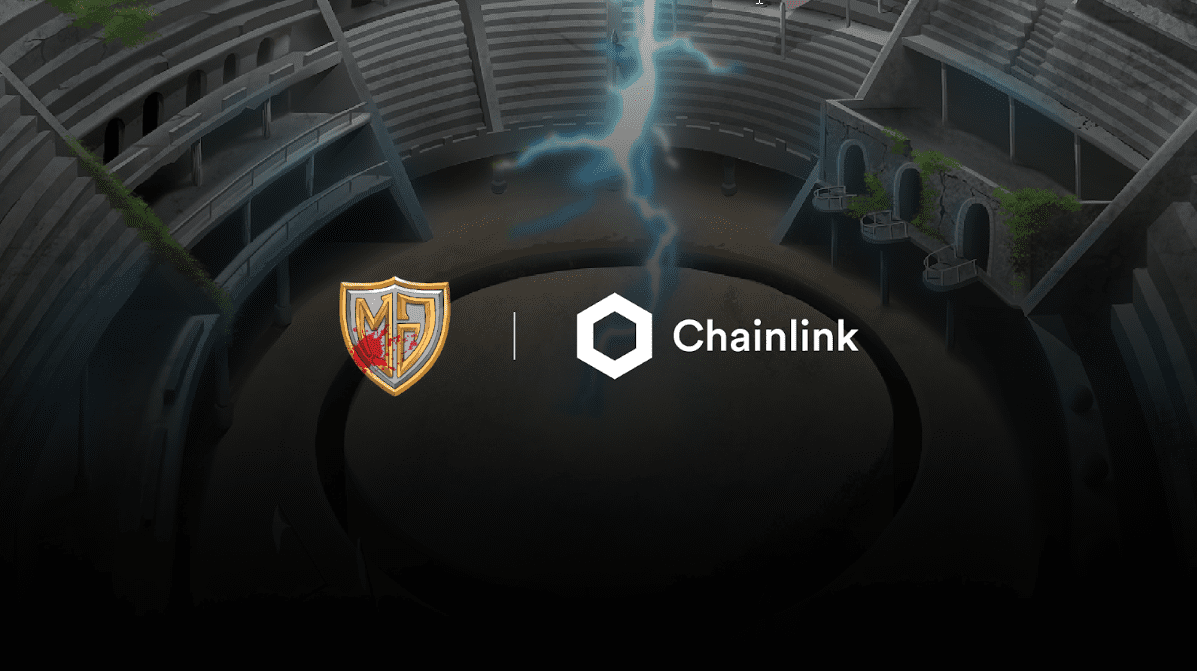 Today, Meta Gladiators, an NFT GameFi project, has integrated Chainlink's Verifiable Random Function (VRF) on Ethereum mainnet to help determine winners in its Degen Arena. 
Chainlink is known as the largest decentralized oracle network in the world, and secures tens of billions of dollars in smart contracts. NFT-related projects using Chainlink include Bored Ape Yacht Club (BAYC), CyberKongz, and former Dallas Cowboys wide receiver Dez Bryant's project, Personal Corner.
Chainlink VRF is often used in blockchain gaming projects for verifiable randomization and NFT projects for verifiably random NFT minting. VRF is seen by many as the standard random number generator (RNG) in the blockchain space.
"Verifiable randomness is essential when creating transparent and fair on-chain game experiences," Richard Larsson, Co-Founder and Tech Lead at Meta Gladiators. "That's why Chainlink VRF was the obvious choice for us—it's the most secure and reliable RNG in the blockchain industry."
Meta Gladiators is a GameFi NFT gladiator game based on a system that allows NFT holders to stake their gladiator in the Degen Arena, where they compete to win each other's NFTs. It is also possible to stake additional ETH in each battle. If you win a duel, you win your opponent's NFT (and any additional ETH that was staked), but if you lose, you lose your own NFT.
Chainlink VRF is used to help determine duel winners in the Degen Arena and is an RNG that any user can securely and independently audit. In a blog post, the Meta Gladiators team said that they chose Chainlink VRF because it is based on cutting-edge academic research. 
This week various projects have announced their integrations of Chainlink's technology, including Swingby, who has integrated Chainlink Proof of Reserve into their Skybridge product. Yesterday, Chainlink Price Feeds also went live on Metis, a fully operable layer 2 on Ethereum.