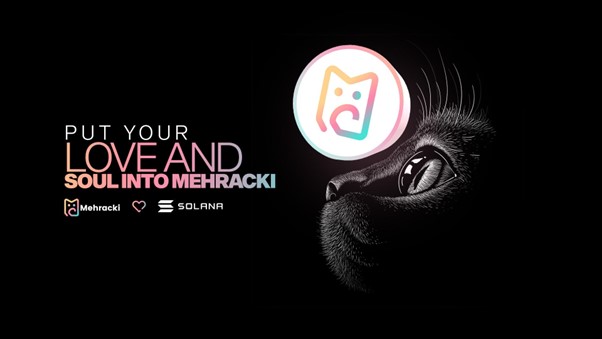 The cryptocurrency world is huge, with various kinds of cryptocurrency assets. Since the first-ever Cryptocurrency, Bitcoin, was created, a thousand more cryptocurrencies have emerged, with many more being launched daily.
There are different categories for these crypto assets. We have tokens, cryptocurrency coins, stable coins, Non-Fungible Tokens, Initial Coin Offerings, Digital crypto wallets, utility tokens, and many more. Something for everyone.
These crypto assets include such luminaries as Bitcoin (BTC), Ethereum (ETH), Tether (USDT), Dogecoin (DOGE), and many others. There are situations where crypto assets in different categories have similar characteristics. A perfect example of this is Mehrack (MKI) and Solana (SOL). In this article, you'll understand the similarities between these assets of different categories.
The Need For Speed – Solana (SOL)
Solana is an Altcoin that emerged in 2020. It is one of the first web scale blockchains and has one of the fastest networks in the crypto world. Created to solve the "blockchain trilemma," Solana creates a fast and social network without losing security or Decentralization.
One of the reasons Solana is widely known and accepted is due to its provisions of a Decentralized platform to develop promising DApps without the issues of high fees and network congestion that come with Ethereum. This is why SOL is regarded as a competitor against ETH.
Making Moves – Mehracki (MKI)
Mehracki (MKI) is a feel-good project meme token, driven by the community and built to ease the worries of users. Developed on the Solana network, Mehracki was designed to help users focus more on enjoyable activities and moments rather than on building wealth.
Mehracki stands out among other meme tokens due to its real-life application. Mehracki was created to revolve around providing borderless, cheap, and fast transactions for its users. The focus of these transactions is primarily on the hospitality and tourism industries, the feel-good industries. More can be learnt about this token here.
In the long run, Mehracki hopes to provide an ecosystem of utility tokens, DAO, yield farming and staking, feel-good NFTs, and a marketplace to showcase tourist and hospitality businesses alongside honest reviews.
Similarities Between The Mehracki Token (MKI) And The Solana Token (SOL)
Now that we know what the Mehracki and Solana ecosystems look like, let us go further into their respective tokens. These two tokens belong to different categories. SOL is an Altcoin, a cryptocurrency coin, while MKI is a memecoin or meme token. There are however some similarities between both assets. Let's take a look at some of them.
Firstly, fast transaction speed. SOL and MKI are based on the Solana network. One of the major features of the Solana network is the lightning speed of transactions. As tourism and travelling can occur in "bulk" simultaneously, there can be increased traffic. With Mehracki, users won't be affected due to Solana's fast system. The Solana token also enjoys this perk as users get to make transactions with the Solana network without any hassle. This is why it is one of the fastest-growing tokens in the crypto market.
Another aspect is its reduced transaction fees. One of the reasons the Solana network was built was to avoid the hectic gas fees of Ethereum (ETH). Running on a proof-of-work system instead of proof-of-stake, the Solana network achieves this aim perfectly. Both the Mehracki token, MKI, and the Solana token, SOL, request only a meagre transaction fee while trying to make transactions with these tokens. So, users are rest assured that they don't have to pay ridiculously high gas fees.
Despite these similarities between these tokens, they have certain differences. One major difference is their use cases. SOL is used as a full Cryptocurrency for various transactions and the like.
In contrast, MKI is used as a token for purchasing tourism and hospitality services. Regardless of these differences, these two crypto assets are worth investing in because they show a lot of perks that have potential.
If you're looking to get more knowledge about Mehracki and join the presale, you can check out the website below. You can also make enquiries through telegram.
Learn more about Mehracki and its offerings in this article.
Mehracki Token (MKI)
Join Presale: presale.mehracki.io/register
Website: mehracki.io
Telegram: https://t.me/Mehracki_Official
Disclaimer: This is a paid release. The statements, views and opinions expressed in this column are solely those of the content provider and do not necessarily represent those of NewsBTC. NewsBTC does not guarantee the accuracy or timeliness of information available in such content. Do your research and invest at your own risk.