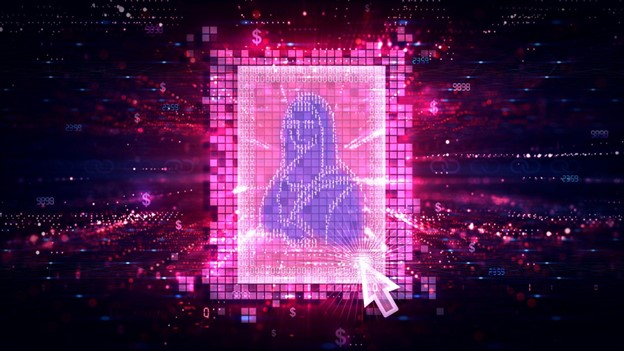 The NFT market has seen so much excitement in the last year. NFTs made their way into the investment portfolios of big personalities in tech, music, sports, art, and Hollywood. Even socialite and businesswoman Paris Hilton has released a collection of expensive NFTs, in an effort to become the "queen of the metaverse." One of her debut NFTs called "Iconic Crypto Queen" sold for over $1 million.
But as the hype waters down, the more practical and sustainable applications of NFTs are beginning to come to light. Some blockchains are equipping themselves to carve a significant chunk of the NFT arena. But Uniglo (GLO), which is an up-and-coming project, aims to elevate NFT ownership for investors.
Uniglo (GLO)
Uniglo is a community-based project built on Ethereum that aims to maintain a vault in which various assets are held. It strives to counter volatility and the impacts of bear markets on its token (GLO) by holding both tangible and intangible digital assets.
Particularly, its tangible assets will include digitized gold and asset-backed NFTs. The developers of Uniglo see the strong potential of NFTs as investments. However, they also recognize that some of the most popular NFTs are those that have no asset backing and are priced almost arbitrarily.
Uniglo wants to challenge that trend in the NFT market by focusing on creating value for investors with digitally backed assets such as gold, rare whiskey, high-end timepieces, and fine art, among others. The protocol is also looking to partner with platforms that introduce asset-backed NFTs.
Tron (TRX)
Tron is one of the popular cryptos in the market that are betting on NFTs. This project is popularly known for its ambitious goal of truly decentralizing the Internet. And part of that goal means supporting the growth and development of the NFT arena. Hence, in 2021, the Tron Foundation collaborated with APENFT, which is an NFT marketplace that focuses on high-value digital art. The collaboration launched a $100 million fund to support digital artists and NFT projects.
Shiba Inu (SHIB)
Shiba Inu is also in the NFT arena. It released an NFT collection called Shiboshis. The collection included 10,000 NFTs that impressively sold out in 35 minutes. However, the price of Shiboshis has been volatile, dropping 70% in March this year.
In May, Shiba Inu and blockchain platform Block Forest also announced they were collaborating on the development of a series of NFTs to commemorate the 2022 FIFA World Cup.
Litecoin (LTC)
Litecoin also has a presence in the NFT space. In 2021, it introduced OmniLite, a secondary layer for the issuance of tokens, including the creation of NFTs. It functions similarly to how ERC20 tokens are made on Ethereum.
But its efforts with NFT have not made a big impact yet. Litecoin has been overshadowed by other cryptos over the last decade. In 2013, LTC was the second biggest crypto asset by market capitalization. Today, however, it has slid back to being part of the top 20. Some developers also say that Litecoin has lost its uniqueness and has become redundant against Bitcoin.
The bottom line
NFTs can be anything–and that is why they hold so much potential for developers and investors. The involvement of the likes of Paris Hilton in the NFT arena just goes to show how accessible this digital asset can be to the public, especially with opportunities to fractionalize them.
But with the right cryptocurrencies, even novice or small investors can get a small slice of a very expensive cake. With Uniglo, investors can indirectly own NFTs to maximize the appreciating nature of high-end items that hold real-world value.
Find Out More Here:
Join Presale: https://presale.uniglo.io/register
Website: https://uniglo.io
Telegram: https://t.me/GloFoundation
Discord: https://discord.gg/a38KRnjQvW
Twitter: https://twitter.com/GloFoundation1
Disclaimer: This is a paid release. The statements, views and opinions expressed in this column are solely those of the content provider and do not necessarily represent those of NewsBTC. NewsBTC does not guarantee the accuracy or timeliness of information available in such content. Do your research and invest at your own risk.