Investors see Litecoin as a good investment because it has the potential to become more valuable than Bitcoin. Litecoin has already had a higher price than Bitcoin in the past, and it is currently trading at a lower price. This makes it a good investment for people who believe Litecoin will increase in value.
Today's Litecoin price is $58.74 with a 24-hour trading volume of $468,365,542. Litecoin is down 2.70% in the last 24 hours. The current CoinMarketCap ranking is #21, with a live market cap of $4,161,743,684 USD. It has a circulating supply of 70,851,644 LTC coins and a max. supply of 84,000,000 LTC coins.
You'll find it most crucial to know how to buy Litecoin, and where to buy the same. We've provided complete information right here.
Also Read:
What is Litecoin?
Litecoin is a cryptocurrency that was created as a fork of the Bitcoin protocol. It is similar to Bitcoin in many ways but has a faster block generation rate and therefore offers a faster transaction confirmation time. Litecoin also uses a different proof-of-work algorithm, which makes it easier for regular people to mine.
Litecoin is a digital asset and payment system that uses blockchain technology to facilitate instant peer-to-peer transactions. Litecoin is often referred to as "the silver to Bitcoin's gold." While Bitcoin remains the undisputed king of cryptocurrencies, Litecoin is widely seen as the best alternative to Bitcoin.
Where can you buy Litecoin?
Coinbase is one of the most popular and well-known exchanges for buying and selling Bitcoin, Ethereum, and Litecoin. Based in San Francisco, CoinBase boasts more than 10 million customers worldwide. One of the best things about CoinBase is its straightforward use. Getting started with buying Litecoin on CoinBase is simple. First, create an account on CoinBase Once you verify your email address and phone number, you'll be able to buy Litecoin with either a credit card, debit card, or bank account.
If you're looking for more flexibility in purchasing Litecoin, Binance is a great option. Binance is a cryptocurrency exchange that offers various digital assets, including Litecoin. While Binance doesn't allow you to buy Litecoin with fiat currency (like USD), it does allow you to trade Litecoin for other cryptocurrencies. So, if you already have Bitcoin or Ethereum, you can use those to buy Litecoin on Binance.
Another popular option for buying Litecoin is Kraken. Kraken is a cryptocurrency exchange that offers Litecoin (and many other digital assets) for trading. Like Binance, Kraken doesn't allow you to buy Litecoin with fiat currency. However, it does offer a few unique advantages, including low fees and advanced trading features.
Crypto exchanges supporting Litecoin LTC
There are a few different ways to buy Litecoin. The most popular way is to buy it with Bitcoin. This can be done on several exchanges, such as CoinBase, Binance, or Kraken.
Another way to buy Litecoin is to buy it with fiat currency. This can be done on some exchanges, but it is not as expected. The most popular fiat currencies to buy Litecoin are USD, EUR, and GBP.
The third way to buy Litecoin is to mine it. This can be done with a computer that has a sound graphics card. Mining Litecoin can be profitable, but it is not as easy as it sounds.
Can you Buy  Litecoin on Coinbase?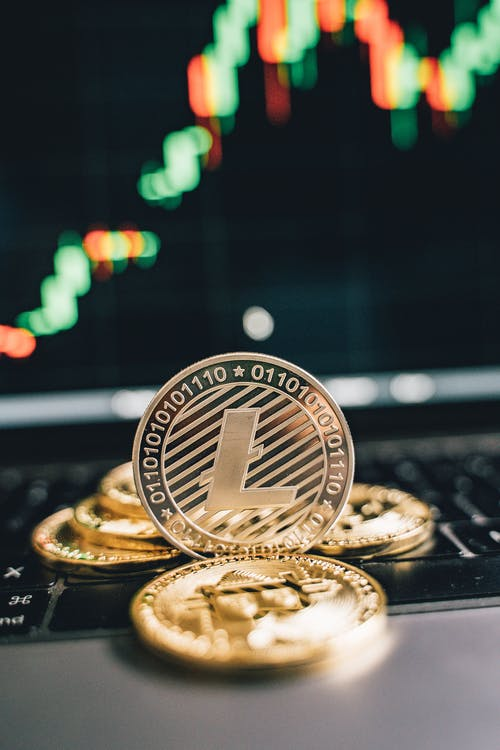 Coinbase is a digital asset exchange company headquartered in San Francisco, California. They broker exchanges of Bitcoin, Ethereum, Litecoin, and other digital assets with fiat currencies in 32 countries and bitcoin transactions and storage in 190 countries worldwide.
How to buy Litecoin on Coinbase
 Create a Coinbase account.
 Verify your identity.
Set up a payment method.
Buy Litecoin.
Start using your Litecoin!
Creating a Coinbase account is simple and only takes a few minutes. You'll need to provide your name and email address and create a password. Once you've done that, you'll be able to verify your identity by providing some personal information and completing a short verification process.
After you've verified your identity, you'll need to set up a payment method. Coinbase allows you to buy Litecoin with a credit or debit card or by connecting your bank account. Once you've chosen your payment method, you can enter how much Litecoin you want to buy, and your payment will be processed.
Once your payment has been processed, you'll receive your Litecoin in your Coinbase wallet. From there, you can start using it for payments or transfers.
Important requirement on how to buy Litecoin
Before buying Litecoin, you'll need to create an account and deposit funds into it. Once your account is funded, you'll be able to purchase Litecoin. The process for purchasing Litecoin will vary depending on the exchange you're using, so be sure to read the instructions carefully. How to get there?
Other Exchanges Supporting Litecoin  
Brokerage accounts are usually held with online brokerages, though some Litecoin exchanges allow for traditional brokerage account funding. Some brokerages also offer cryptocurrency wallets where you can execute a Litecoin purchase and sell Litecoin, though these are not always necessary.
 Step 1. Set up two-factor authentication
Most exchanges require two-factor authentication (2FA) to access account features and make trades. Two-factor authentication adds an extra layer of security by requiring a second code, typically generated by an app on a smartphone, and a password.
 Step 2. Deposit funds into your account
Once you have set up your account and 2FA, you will need to deposit funds to make trades. This can usually be done via bank transfer or credit card. Some exchanges may also allow you to deposit cryptocurrencies directly from a wallet.
Step 3. Select Litecoin and your desired payment method
Once you have deposited funds, you can select Litecoin and your desired payment method on the exchange.
Step 4. Enter your Litecoin wallet address
You will also need a Litecoin wallet address to receive your coins. Most cryptocurrency wallets can generate this.
 Step 5. Place your trade
Once you have selected your payment method and entered your Litecoin wallet address, you can place your trade.
 Step 6. Withdraw your coins
Once your trade is complete, you can withdraw your coins to your wallet. Make sure that you send them to a secure Litecoin wallet.
What are Wallets for Storing Litecoin?
When it comes to buying Litecoin, there are a few different options available to you. You can choose to use a software or hardware wallet with advantages and disadvantages.
Software wallets are convenient because they can be accessed from any internet-connected device.
However, they are also less secure because they are stored on your computer or mobile device, which can be hacked.
Hardware wallets are more secure because they are offline and not connected to the internet. However, they can be more expensive and harder to use.
Software Wallets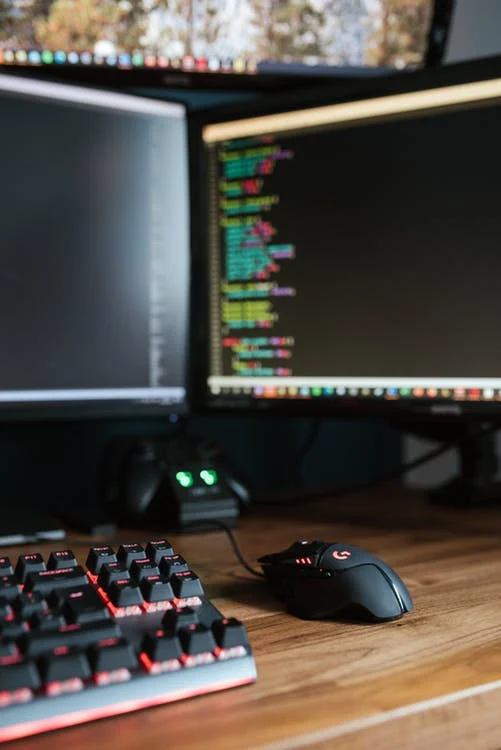 Hardware Wallets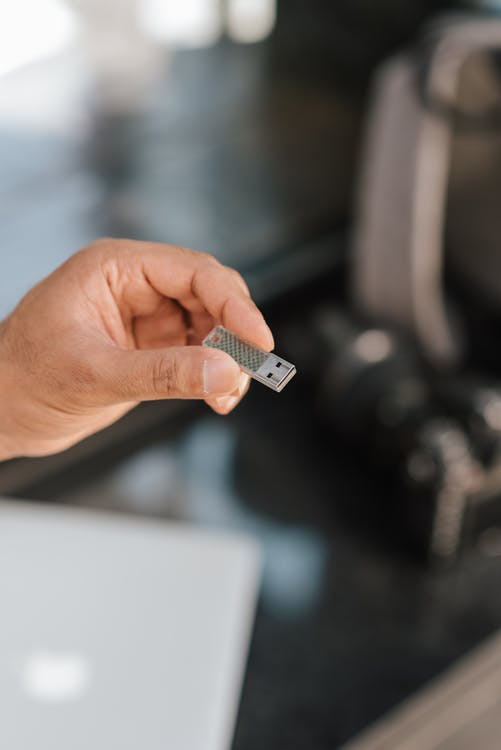 -Ledger Nano S
-Trezor
-KeepKey
How to Transfer Litecoin to Crypto Wallet
Litecoin is a cryptocurrency that enables instant, near-zero cost payments to anyone worldwide. Litecoin is an open-source, global payment network fully decentralized without central authorities. Mathematics secures the network and empowers individuals to control their finances.
Litecoin features faster transaction confirmation times and improved storage efficiency than the leading math-based currency. Litecoin is a proven medium of commerce complementary to Bitcoin with substantial industry support, trade volume, and liquidity. If you don't already have a Litecoin wallet, create one. We recommend using the crypto wallet for the crypto exchange of Litecoin. 
 Once you have crypto wallets, get a Litecoin address from it. Your Litecoin address is like your email address – it's what you give to someone so they can send you Litecoin. 
You can buy Litecoin Itc with fiat currency (USD) on Coinbase or Binance. If you own Bitcoin, you can also use a service like Changelly to convert your BTC to LTC.
Sell Litecoins to your wallet. Once you have purchased Litecoins, please send them to your wallet using the Litecoin wallet you generated above. Popular digital currency enables smooth in buying Itc and selling assets
Once you've purchased Litecoin, you can store it in a Litecoin wallet. Several different wallets support Litecoin, so be sure to select one that meets your needs.
Now that you know how to purchase Litecoin, you can start using it to transact with businesses and other individuals. Litecoin is a versatile cryptocurrency that can be used for various purposes. Before using it for any major transactions, be sure to familiarize yourself with how it works.
Advantages of Buying Litecoin LTC
One of the biggest advantages of this digital currency is that it has faster transaction times than bitcoin. This is because Litecoin uses a different algorithm for verifying cryptocurrency exchanges.
This means that Litecoin can handle more transactions than bitcoin, which is important as the number of people using cryptocurrencies continues to grow.
Another advantage of Litecoin is that it has lower transaction fees than bitcoin. This is because Litecoin doesn't have the same processing power as bitcoin, so it doesn't need to charge as much for transactions.
If you're thinking of buying a cryptocurrency, Litecoin is good investment advice to consider as an investment portfolio. It's faster and cheaper to sell assets than bitcoin, and it's still a very popular cryptocurrency.
Risks of Buying Litecoin
Litecoin wallet, like all cryptocurrencies, is subject to extreme volatility. The price of Litecoin can and does go up and down rapidly, sometimes for hours or even minutes. If you're not careful, you could easily lose a lot of money by buying Litecoin.
Another disadvantage of buying Litecoin is that it's not as widely used as other cryptocurrencies. While more and more businesses are beginning to accept Litecoin, many still don't. You may have difficulty finding places to spend your Litecoin, making it less useful as a currency.
Finally, Litecoin is a relatively new cryptocurrency, which means it's still not as well-known or trusted as some of the more established coins. This lack of trust could make it harder to find buyers for your Litecoin, and you may have to sell it at a discount.
All in all, buying Litecoin is a risky proposition. However, it could be a very profitable investment if you're willing to take on the risk. Just be sure to research and understand the risks before buying.
Should You Buy Litecoin?
If you're interested in buying Litecoin, you should know a few things. Litecoin is a cryptocurrency that has been gaining in popularity lately due to its similarities to Bitcoin but with some important differences. Here's what you need to know about how to buy Litecoin.
The first thing to know is that Litecoin is unavailable on all exchanges. 
However, this is changing rapidly, and Litecoin should be available on most major currencies. The second thing to know is that you can't buy Litecoin with fiat currency (like USD or EUR) directly on more exchanges; instead, you'll need to buy another cryptocurrency like Bitcoin or Ethereum and then trade it for Litecoin.
Once you have found an exchange that supports Litecoin trading, buying Litecoin is fairly straightforward. The first step is to deposit funds into your account on the exchange; more exchanges will accept deposits via bank transfer or credit card. Once your funds have arrived, you can place an order to buy Litecoin at the current market price.
If you're looking to invest in Litecoin for the long term, it's important to keep in mind that the price of Litecoin is highly volatile. Like all cryptocurrencies, Litecoin prices can rise and fall rapidly, and there is always the risk of losing your entire investment. However, if you're careful and do your research, investing in Litecoin can be a great way to get involved in the exciting world of cryptocurrency.
So, should you buy Litecoin? If you're comfortable with the risks and looking for an alternative to Bitcoin, Litecoin could be a good option. Just do your research and only invest what you can afford to lose.