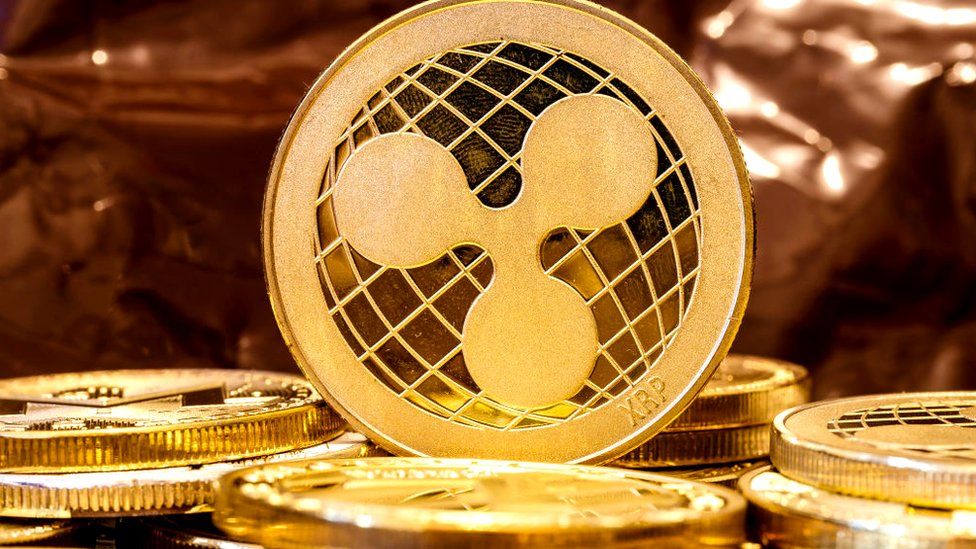 Amidst continuous crypto bear market, XRP is showing some significant bullish signals.
Recently, as on-chain analytics firm Sentiment stated, Ripple's XRP has recorded the biggest Whale transactions in months. As per the chart, showing XRP's whale transaction count data, this week tye altcoin registered the highest whale transactions ($100k worth of XRP or more), in the past 90-days. During the period of mere 8-hours XRP recorded 452 transactions, with worth in total over $100k. This is the highest level of whale transactions since May.
The chart also showed that despite remaining low in Mid-August, the Weighted Sentiment of XRP has also risen up since August 19th. Interestingly when XRP was trading somewhere around $0.36, the weighted sentiment remained low, and on August 19th when the altcoin traded below $0.35, the metric peaked. Now the weighted sentiment is standing at 2.1.
Sentiment also shared data relating to the NTV (Network Value to Transaction Ratio) metric. The analytics firm stated:
"August appears as though it's on its way to reveal a bullish or semi-bullish NVT divergence for XRP by the end of the month. And with four straight months in the green, this could be promising,"
Moreover, currently trading at $0.35, XRP is up 1.4% in the day and 4.2% over the week. XRP has clearly emerged as the top gainer in the past 7-days. It is notable that Bitcoin has remained rather stagnant in the meantime. The premier cryptocurrency recorded lower lows and lower highs, a clear indication that bears are in control. The highest and the lowest level Bitcoin hit is $21,832 and $20,784, respectively.
Now considering that Bitcoin may finally break through the bear market in Q4 of the year and that the summary judgement in the SEC-Ripple lawsuit is also about to be given by the court, the XRP may see a huge rise in its value in coming months.