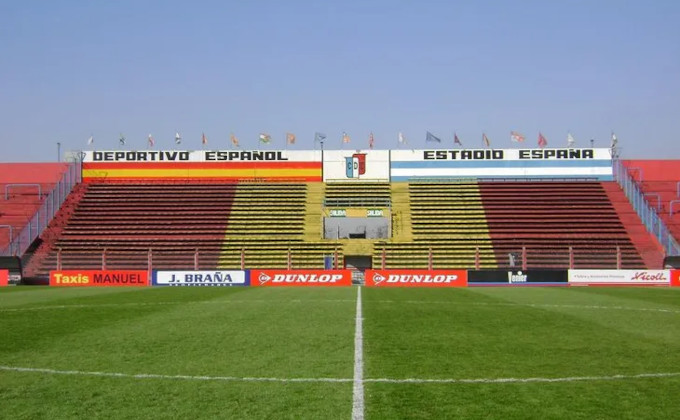 For September only, Attack of the 50 Foot Blockchain is discounted in India to INR 149 on Kindle! Tell everyone you know! [Amazon India]
I'll be speaking at the Crypto Policy Symposium on Monday 5 September, for sessions on "Is Crypto the New Internet?" (4:00pm) and "Cryptopia: Land of the promised" (5:30pm). There are also lots of good sessions on Tuesday 6 September. We're doing it all by video, so tune into the streams! [Crypto Policy Symposium]
I'll be going to Nashville, Tennessee for the North American Security Administrators' Association (NASAA) Annual Meeting, 18–20 September. I'm on the panel "Protecting Investors and Consumers in the Age of Digital Assets" on Monday 19 September at 1:45pm. [NASAA; NASAA]
This newsletter is funded by my Patreon — your $5 or $20 a month helps enormously.  And patrons can get a couple of "Bitcoin: It Can't Be That Stupid" stickers just by messaging me and asking. [Patreon]
I have signed author copies of the books for sale.
Click here and enter your email address for every new post I make as it goes up!
Jimmy Hill's satanic reign
Argentinian fraudster Leonardo Cositorto built a crypto-based Ponzi scheme, Zoe Cash, that promised to multiply investors' money three hundred times. Zoe Cash used failing football clubs as a marketing tool. Deportivo Español players were paid in Zoe Cash, and the company bribed police officers (in filthy fiat) to keep the authorities quiet. Cositorto was arrested in April. [Ambito, in Spanish, 2021; Ministerio Público Fiscal Córdoba, in Spanish]
Major Italian football team Inter Milan did a three-year sponsorship deal in January with Zytara Labs for their DigitalBits "blockchain for brands," as did a few other Italian football clubs. DigitalBits wasn't so good at the bit where they'd give Inter their 20 million EUR in filthy fiat. Inter have removed DigitalBits' branding from their website and stadium in the meantime. AS Roma are also wondering about their 35 million EUR. [Il Sole 24 Ore, in Italian; CryptoNews]
Crypto.com pulled the plug at the last moment on a $495 million sponsorship deal with the UEFA Championship League. Crypto.com pleaded "regulatory concerns in the U.K., France and Italy" — and not anything to do with their recent ill fortune and massive layoffs. [CoinDesk]
Richard Heart's Hex did a deal with League One (third division) Barnsley FC — whose usual sponsors are local businesses, and who started this season with a cancer charity logo on their shirts. The Hex deal puzzled fans, who started looking into this investment scheme claiming 38% returns, and got abusive and homophobic responses from Hex fans and promoters. "Barnsley owe their fans an explanation of how they came to sign up to what is little more than a digital pyramid scheme with clear designs on their fans' wallets." [The Athletic]
Hetzner decentralises Ethereum
In 2021, German cloud hosting company Hetzner kicked the Chia proof-of-trashed-hard-disks cryptocurrency off the service. Now they're telling Ethereum nodes to just bugger off: [Reddit]
Using our products for any application related to mining, even remotely related, is not permitted. This includes Ethereum. It includes proof of stake and proof of work and related applications. It includes trading. It is true for all of our products, except colocation.
The coiner tears in response to this Reddit comment have been glorious.
About 16% of Ethereum nodes were on Hetzner. About 54% were on Amazon AWS. Decentralisation! [CoinTelegraph]
This is all because Hetzner is in the pocket of Big Nocoin — the blog you're reading now is hosted there.
I fought the law
Michael Saylor of MicroStrategy has been sued for income tax evasion in Washington DC — the District alleges that he lived in DC most of the year, and put his residential address as Florida. Saylor appears to have been busted by a whistleblower, who will collect a tidy reward if the District wins. [Twitter; OAGDC; OAGDC, PDF]
In May 2021, Crypto.com transferred AUD$10,474,143 to a Melbourne customer's account — instead of the $100 refund they were trying to send. You'd almost think it was on the blockchain — it took them seven months to realise, and another six months to get the money back. The woman used AUD$1.35 million of the money to buy a fancy house in the meantime. [Herald Sun; Herald Sun]
South Korea is prosecuting the "crypto kimchi" trade. Because of capital controls in South Korea, cryptos traded for higher prices in the country than outside, and individuals would buy cryptos outside for sale inside — thus evading the capital controls. The Customs Service prosecuted 16 individuals, some of whom were traders and some of whom were intermediaries. [CryptoNews; KBS, in Korean]
Fol de rol
Remember that NFT thing? Wasn't it dumb as hell. Anyway, trades on OpenSea are down 99% on three months ago. Meanwhile, Facebook has finally rolled out NFTs — sorry, "digital collectibles" — in Instagram. [Fortune; Facebook; The Verge] 
As her husband — who is also famous — is in the media right now, former model Melania Trump continues to promote her NFT line. [CNN]
Marc Andreesen, 2014: bitcoin is like the internet in 1994! [CoinDesk]
Marc Andreesen, 2022, eight years later: bitcoin is like the internet in 1995! [a16z]
Andreesen must be counting in doge years.
Bloomberg explains Web3: "The idea that they'd want to get into a complicated financial transaction, with a nuanced risk/reward calculus, to play a game or listen to a podcast, probably sounds fun to a few galaxy-brained VCs — and pretty much no one else." [Bloomberg]
Skarredghost writes an entirely accurate guide to how you can write an article about the metaverse in nine minutes. [blog post]
Magdalene analyses the "women in crypto" movement fronted by female celebrities as an affinity fraud — "mere performative empowerment, as it only self-served the financially privileged (and in some cases, influential) women, while neglecting those who came from marginalized communities." [Magdalene]
Here's me on CNN Business Nightcap on Thursday 1 September, talking about the collapse of the NFT market. The host particularly wanted to address actor Reese Witherspoon's promotion of NFTs specifically to women. [CNN]
Birmingham School of Business School
The past year of frantic crypto marketing didn't lure in a lot of fresh suckers. A Pew survey last September had 16% of Americans saying they'd touched crypto; a recent survey also shows 16%. [Pew Research, PDF; Washington Post]
A June survey by DebtHammer showed a pile of American crypto gamblers — don't pretend they were "investors" — who borrowed money and didn't pay bills so they could buy more crypto. 21% took out a loan to buy crypto. 11% used a payday loan or title loan at around 400% APR. 19% missed bill payments because they were buying crypto. Elon Musk is one of the most trusted crypto investment advisors. [DebtHammer]
Euronews spoke to some British crypto buyers who borrowed their way into trouble. [Euronews]
David Rosenthal has done a literature survey on crypto market pumps and dumps. [blog post]
I left my head and heart on the dance floor
Telegram shut down their Telegram Open Network blockchain when they gave up fighting the SEC in 2020. A completely independent effort called Free TON took Telegram's software and started another blockchain — which is also called the Telegram Open Network, though it definitely has nothing to do with Telegram. Also, Telegram was looking last month to incorporate Free TON's Telegram Open Network cryptocurrency into the Telegram application, even as it definitely has nothing to do with them.
Pavel Durov, Telegram's founder, is now floating the idea of Telegram running a new auction marketplace on Free TON's blockchain. Good thing it has nothing to do with Telegram, and they aren't violating the judge's orders in any way. [The Block]
Regulatory clarity
Raja Krishnamoorthi (D-IL08), chair of the House Committee on Oversight and Reform, has written to US regulators and to the crypto exchanges Coinbase, FTX, Binance US, Kraken, and KuCoin to ask what they're doing "to combat cryptocurrency-related fraud and scams." The Committee has asked the exchanges to produce "all documents" on their efforts to combat crypto-related scams, their fraud-flagging processes, their policies on traders and cryptocurrencies, and any discussions of "whether to adopt more stringent policies." [House.gov]
Bloomberg noted in June how crypto lobbyists were spending more money on lobbying than the US defense industry. Public Citizen posted in March a breakdown of who was spending money on lobbying, where the money was coming from, and the revolving door between regulators and the crypto industry. Note that this was before the bubble popped. [Bloomberg; Public Citizen]
Singapore is looking at tightening what cryptos retail investors can buy and "adding frictions," said Ravi Menon of the Monetary Authority of Singapore (MAS). There should be new rules up for comment in October 2022. [Reuters]
Sopnendu Mohanty of MAS said in June that Singapore would be be "brutal and unrelentingly hard" on bad behaviour from crypto promoters. [FT, paywalled]
Lael Brainard of the Federal Reserve says that FedNow, the US's free instant 24/7 payment system in the manner of the similar tremendously successful systems in civilised countries, is progressing nicely. It should be live by May or June 2023. What this means is: so much for a Fed CBDC. [Federal Reserve]
Alison Jimenez analyses three years of  consumer complaints to the Consumer Financial Protection Bureau about crypto companies. [DSA]
Former CFTC Commissioner Jill Sommers has joined the board of FTX US Derivatives, which was known as LedgerX until FTX bought it last year. Sommers left the CFTC in 2013. That's a very slowly revolving door. [press release]
New facts emerge
The Mt Gox bankruptcy is proceeding with … something? The trustee has the great big pile of bitcoins ready to distribute to creditors, but this didn't end up happening in August. The trustee appears to still be sorting out claims for distribution, and has asked creditors to stop selling their claims for a bit so that they can finalise the list of who needs to be paid. [Mt. Gox, PDF]
The Wall Street Journal covers the Tether stablecoin again. You'll be shocked to hear that Tether's long-promised audit is "likely months" away. As Matt Levine says: "This article is from Saturday, though it could be from any time in the last five years." [WSJ, paywalled; Bloomberg]
Adam Neumann's company WeWork set several billion dollars of venture capital money on fire, renting out office space below cost price. Neumann was paid one billion dollars to go away — which is a pretty sweet deal, if you can swing it. Neumann's back with a new thing, Flow, which will "WeWork-ify the residential real estate sector" — whatever that means. Flow includes a crypto wallet, which you can use for everything except … paying Flow your rent. a16z has given Flow $350 million so far. [Forbes]
Shodan is a search engine used by hackers to find computers with known exploits that they can attack. Shodan has found that not even black-hat hackers try to use crypto as currency: "It's clear that from our perspective crypto is still not widely used as a form of payment. We once again disabled it on the website and maybe we'll try it again in another 10 years." [blog post]
Remember that Libra thing that Facebook was working on a few years ago? WhatsApp in India is getting closer to realising Facebook's, ambitions to be a WeChat-style "super app" — you just live your life in it, and spend your money. [The Verge]
Why isn't the Wikipedia page on Tornado Cash indexed in Google? Is it being suppressed? Brady Dale from Axios investigates. (The answer is: the page is under 90 days old.) [Twitter thread]
Guest informant
Molly White of Web 3 Is Going Great has a newsletter and a Patreon. You should subscribe to both. She's also starting as an affiliate at the Berkman Klein Center for Internet & Society at Harvard University. [Whitespace; Patreon; Harvard]
Algorithmic stablecoins cannot be provably stable. Data Finnovation et al. sets out why. [SSRN, PDF]
David Rosenthal: Are Blockchains Decentralized? Well, no. A post summarising a pile of work on this question. [blog post]
Living on video
Me on the Rational Reminder podcast! Sound is not so great — Zoom was playing up, so I just did the whole thing shouting at my phone from a distance in an echoey room — but the content is excellent, and there's a transcript. This is one in a whole series of podcasts on the crypto world. [Rational Reminder]
Bloomberg: Bitcoin price drop underscores crypto's overstated value — with quotes from me on why "market cap" is a virtual number that doesn't tell you anything useful. [Bloomberg]
Will crypto disappear? No, but that's a different question to how interesting it is as a financial instrument — with quotes from me. [Currency]
Associated Press: Bitcoin drops below $20,000 as crypto selloff quickens. With quotes from me. [AP]
Crypto crisis: how digital currencies went from boom to collapse. With quotes from me. [Guardian]
I'm not obsessed, you're obsessed.#Crypto #bitcoin #ponzi #blockchain @dsquareddigest @davidgerard pic.twitter.com/nRAZSnY8IO

— CONCERNED CITIZENS OF NAVARRO COUNTY (@CCofNavarro) August 23, 2022
I FOUND A BITCOIN ON THE GROUND AND ADDED IT TO MY WALLET. TURND OUT IT WAS LACED WITH FENTANYL!! ALL MY APES GONE!

— jenny_tightpants🪑 (@halomancer1) July 16, 2022
the only way to establish balance in the universe is for all the crypto bros to fight all the mlm women to the death like in a marvel movie

— Melissa Ong (@MelissaOng69420) August 14, 2022
IT'S JUST A RECEIPT THAT "PROVES" YOU HAVE OWNERSHIP OF A THING, WHEN YOU DONT ACTUALLY OWN IT IN ANY LEGAL SENSE. YOU SEE THERES THIS GUY CALLED PETER THIEL, AND HES ACTUALLY A VAMPIRE WHO DRINKS THE BLOOD OF YOUNG PEOPLE TO LIVE LONGER, BUT ANYWAY BASICALLY HES TRYING TO BUILD pic.twitter.com/WX3axZbQBj

— münecat (@munecatmusic) August 19, 2022
after we are done with sex we must redistribute that other must precious resource, Debate. hundreds of boys–known in their community as "indebs"–struggle online because girls will not debate them

— Chris Mohney (@chrismohney) May 8, 2018
i love seeing the relief on managerial types' faces when I tell them that it's not just them that doesn't get it and cr*ptoc*rr*ncy is in fact nonsense

— the government man (@me_irl) August 11, 2022
Dear venture capitalists,

Please do some research before you invite me to invest in your startup. pic.twitter.com/Gu91Tkpv6i

— Grady Booch (@Grady_Booch) August 26, 2022
1942. Flann O'Brien invents the NFT. pic.twitter.com/aeTaIOMOk9

— P Nielsen Hayden (@pnh) August 30, 2022