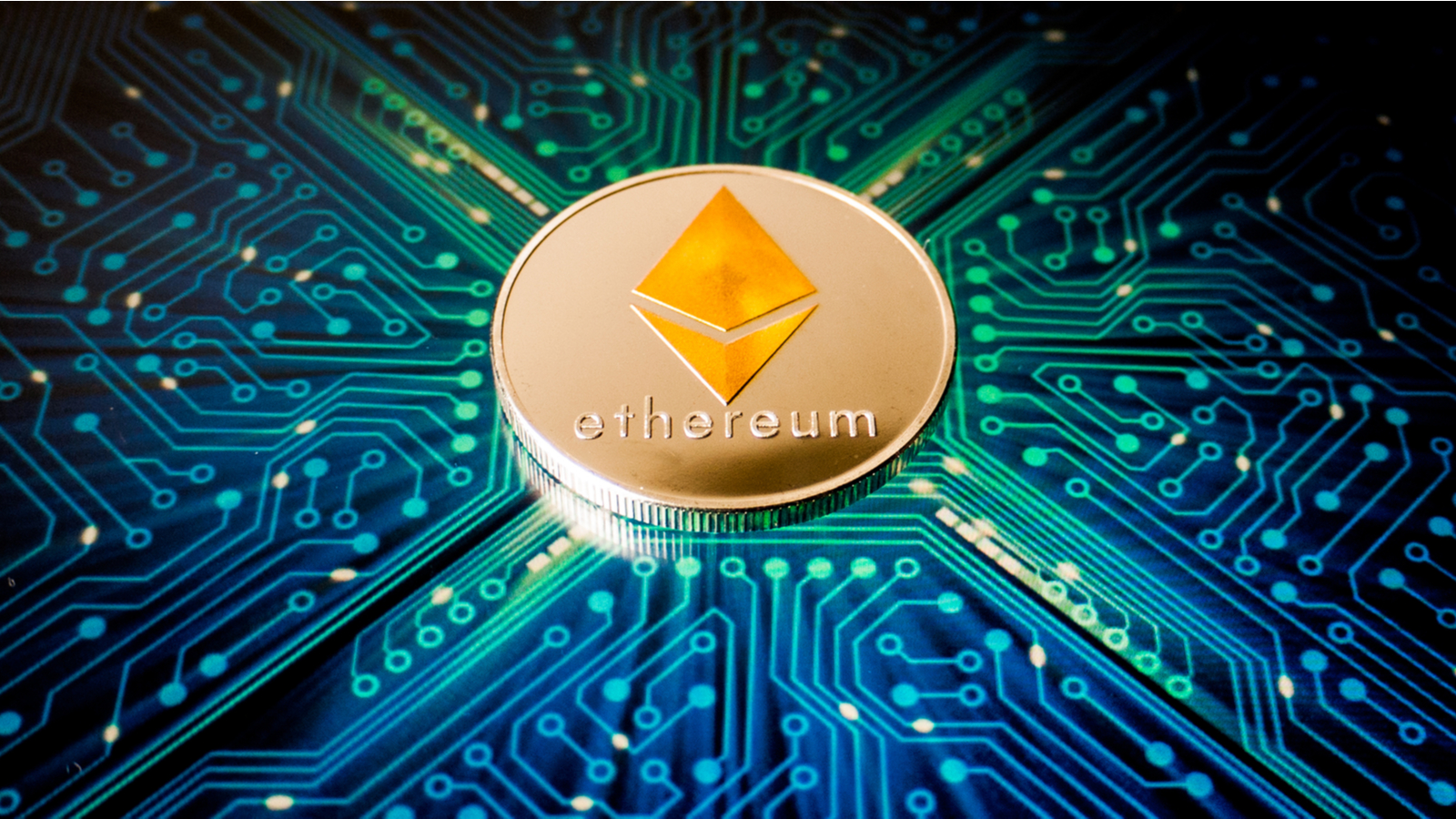 Today in The New Digital World, it's a big day for both Ethereum (ETH-USD) and the major decentralized finance (DeFi) platforms. Let's get into the news and updates – and their impact on crypto markets.
News on the Ethereum "Merge"
Ethereum developers held their latest conference call yesterday about the big "Merge," when Ethereum will shift from proof-of-work to  proof-of-stake (more fashionable these days!) And team lead Tim Beiko gave September 19 as "the tentative target date for the merger," as Cointelegraph put it.
I'll admit: When Cointelegraph said "Ethereum devs confirm the perpetual date for The Merge"…
My brain interpreted it more like: "Ethereum devs perpetually confirm the date for The Merge" – which also feels like a plausible headline. This has been in the works since December 2020, when they launched the Beacon Chain, with which the current Ethereum blockchain will "merge" for this major upgrade. As I recall, the Merge was supposed to happen in June (at one point), but it's been pushed back a couple of times since.
To be fair: There is a lot riding on Ethereum (literally). So, it's probably best that developers get it right, rather than move fast and break things. I also admire a project that can set their own goalposts instead of slapping together a "minimum viable product" to appease the "money guys" and calling it a day.
Progress has certainly been made: As we learned yesterday, "the final trial of the Merge is set to occur on the Goerli network, which is scheduled for the second week of August. After its merger, the official Merge slated for the second half of September would become a priority for devs."
In response: ETH is among the best-performing crypto majors in the past 24 hours. It was up about +12% when I checked mid-morning – although it's cooled off to more like +5% (along with other cryptos) in the afternoon.
Companion chain Polygon (MATIC-USD) has eased off the gas considerably, +0.3% in the past 24 hours. MATIC is still up more than +25% since Wednesday, when Polygon was chosen for the 2022 Accelerator Program at Disney (NYSE:DIS). Polygon was, in fact, the only blockchain selected, although the other winners all involved NFTs, metaverse, and/or augmented reality.
Major DeFis Surge After Celsius Repays Them $500 Million
Along with news of its Chapter 11 bankruptcy filing, Celsius Network (CEL-USD) has "fully repaid its debts to decentralized finance (DeFi) protocols," as Forbes reported Wednesday.
Those protocols included Compound (COMP-USD), Aave (AAVE-USD), and MakerDAO (MKR-USD). Their cryptos spiked big on the news Wednesday evening…slid back with other cryptos on Thursday…then spiked even bigger today.
The news was also good for +32% gains in Lido (LDO-USD), home to Lido Staked ETH (stETH-USD), with which Celsius got into trouble in the first place.
However: CoinDesk talked to a couple of crypto firms about this rally – and they were skeptical:
"Fundamentally nothing has changed. The total value locked has been destroyed," notes Amber Group. Currently at $40 billion, according to DeFi Pulse, total value locked (TVL) has been sliced nearly in half from $74 billion in April.
That definitely includes Maker, with a TVL of $7.3 billion – versus $13.6 billion in April. Another signal of "slowdown in the DeFi activity" is that Wrapped Bitcoin (WBTC-USD) in DeFis "has dropped to a near all-time low," says IntoTheBlock. It tends to indicate that "more traditional crypto investors" are none too interested in DeFi now.
Aave Intends To Launch Its Own Stablecoin
1/ Calling all GHOsts 👻 

We have created an ARC for a new decentralized, collateral-backed stablecoin, native to the Aave ecosystem, known as GHO.

Read more below and discuss your thoughts for the snapshot (coming soon)!👇https://t.co/P7tHl9LbBe

— Aave (@AaveAave) July 7, 2022
Stablecoins are becoming a bigger deal in the New Digital World, and not just for DeFi; for payments, too. People have just gotten a lot more choosy since the algorithmic stablecoin TerraUSD crashed, burned, and caught the rest of the crypto market on fire, too.
"As with all borrowing on the Aave Protocol, a user must supply collateral" to receive the new GHO stablecoin, explained Aave. "GHO would be backed by a diversified set of crypto-assets chosen at the users' discretion, while borrowers continue earning interest." 100% of the interest payments would go to the Aave DAO, governed by the AAVE crypto token.
Meanwhile: Uniswap (UNI-USD) crypto was added to Robinhood yesterday. Last we heard from this decentralized exchange (DEX), its market makers had $4.7 million stolen from them in a phishing attack. So, this was a nice change of pace!
You could already invest in UNI on other exchanges like Binance (BNB-USD), Coinbase (NASDAQ:COIN), and FTX (FTT-USD)… And each new avenue for getting the crypto tends to give its price a sizeable boost.
Listen Now: New Podcast Episode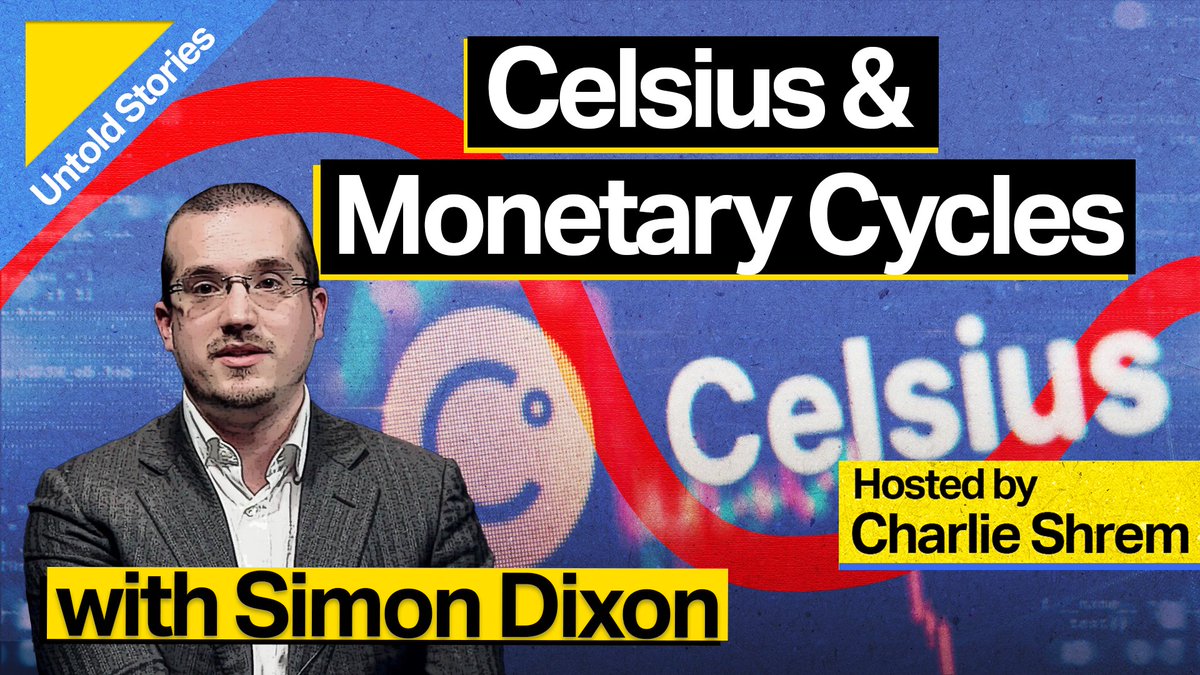 Our own Charlie Shrem just dropped the latest episode of his Untold Stories podcast today.
Listen now and in an hour or less, you can make sense of all the major (and interconnected) events in the crypto markets since May… From two guys who've been there for similar crises, like the Mt. Gox unraveling in 2014.
Charlie and Simon Dixon – co-founder of BnkToTheFuture, a billion-dollar crypto investment platform – also get into monetary cycles and how bitcoin, in particular, fits in. If you're looking "to hedge against a multitude of outcomes"… (Who isn't, these days?) Then click to hear how these experienced pros do it.
On the date of publication, Ashley Cassell did not have (either directly or indirectly) any positions in the securities mentioned in this article. The opinions expressed in this article are those of the writer, subject to the InvestorPlace.com Publishing Guidelines. To have more news from The New Digital World sent to your inbox, click here to sign up for the newsletter.