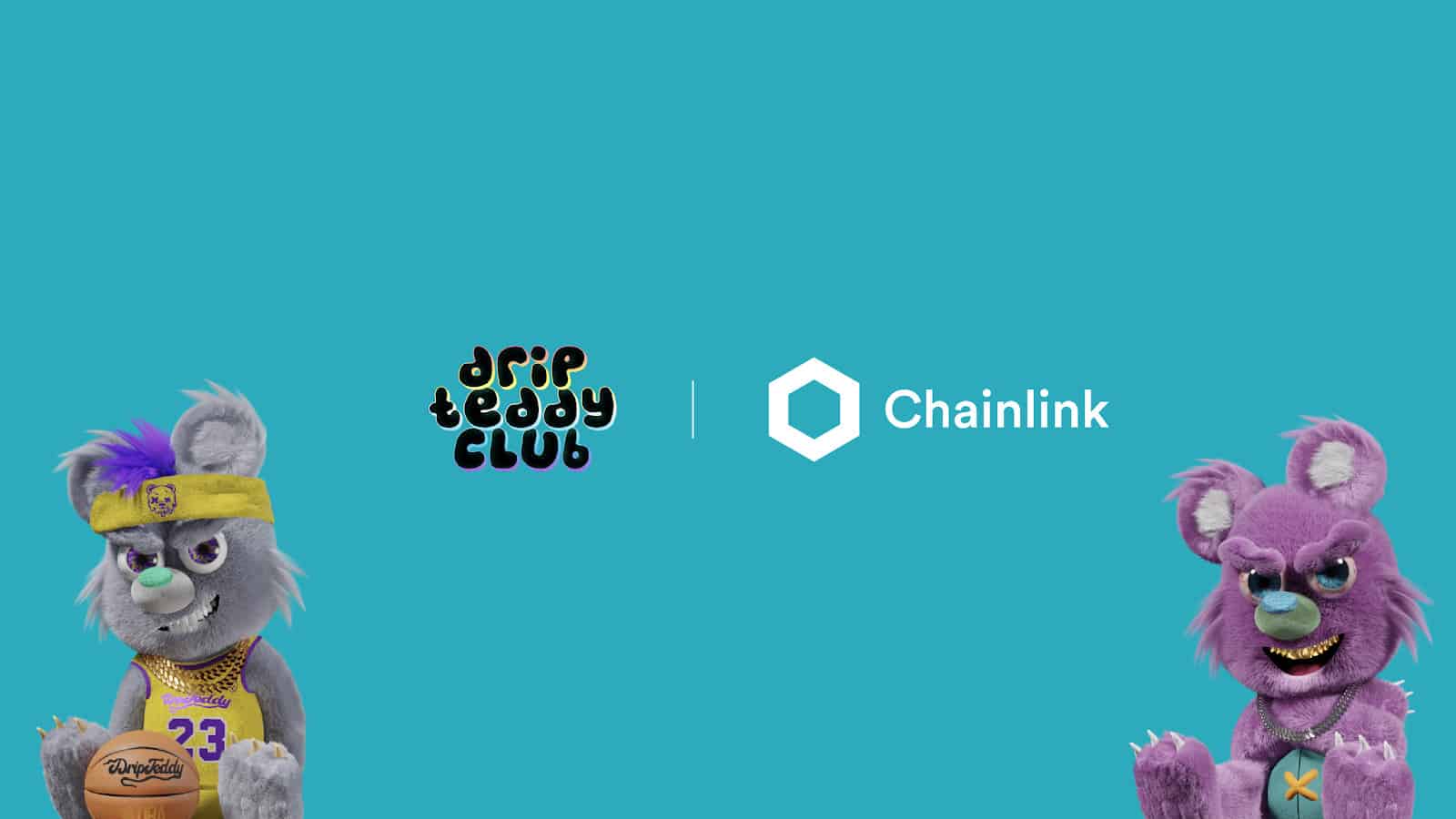 Drip Teddy Club (DTC) is pleased to announce that the NFT project is integrating Chainlink Verifiable Random Function (VRF) on the Polygon mainnet. The NFT project has chosen Chainlink on the basis of its industry-leading oracle network.
Through Chainlink VRF, DTC can access a tamper-proof source of randomness required to help randomize NFT traits for minting. The users can now finally assure that each mint is fair and verifiable on the chain. 
Drip Teddy Club
Drip Teddy Club was started by Victor Eghose, 21-year-old artist that hails from Benin, Nigeria. The project is special because it's idea was first imagined on a cracked Android phone when Victor was thinking about supporting his family through tough times by monetizing his passion for art and drawing. 
Unluckily, Victor's social media accounts were hacked by hackers to steal his art. Fashun Rivers and Waka Flocka took over the project and decided to take it to the next level.
"Drip Teddy Club requires best-in-class infrastructure to truly innovate within the NFT space. Chainlink VRF is now a critical part of our technology stack, helping to make our NFT mint fairer and more transparent."—Fashun Rivers, Visionary
Drip Teddy Club needed help to determine NFT traits in a verifiable and secure manner. After reviewing lots of option, they decided to go with Chainlink VRF for its time tested oracle network and cutting-edge academic research. As the integration finalized, The Drip Teddy Club smart contract will only accept the random number input if it has a valid cryptographic proof.
Each teddy will also feature its own soundtrack provided by the platinum and legendary producer Lex Luger, who has produced hits like Waka Flocka Flame "Hard In The Paint," Rick Ross "BMF," Ace Hood "Hustle Hard," and a plethora of many others.
"This provides our users with automated and verifiable assurances directly on-chain that the NFT trait selection process is provably fair and was not tampered with by the oracle, outside entities, or the Drip Teddy Club team."
The Drip Teddies
The Drip Teddies used to live in the Drip Teddies City that was then wiped out by alien Apes. Out of all the 10,000 destroyed Drip Teddies, the last child of the Drip Teddies King managed to escape the invasion. After staying in isolation for 5,000 years, he finally arrives to his destroyed city. Now, he wants to take control of the city; he needs 10,000 Drip Teddies to do so.
Chainlink VRF
Chainlink VRF is a highly secure and provably fair source of on-chain randomness for all kinds of blockchain-based applications, NFTs, and games. Random Number Generation (RNG) is a mechanism for unpredictability. 
RNG secures the outcome against reverse engineering. However, it's vulnerable to miner attacks, and it requires complete trust in the data provider when it comes to off-chain implementation. 
Chainlink VRF is explicitly designed to support smart contracts' needs, providing them with an open-source and easily integrated RNG solution directly auditable on-chain by any user via cryptographic proofs. With this technology, even the oracle provider or the project developers can't tamper the outcome.
Stay always up to date:
📰 Don't Miss a thing: Join the News-Telegram Channel or The Discussion Group.
🐥In Your Feed: Follow us on Twitter, Facebook & Instagram.
📺 Let's Watch: Youtube Subscribe & Chill.
🎙️Useful Channels: NFT Giveaway Channel & Early Adopter Opportunities Channel.
🕹️Gaming Guild & Scholarships: Join our Discord.
📫Saturday Mail Recap: Subscribe for the Blockchain Gaming Digest.
Disclaimer:
We use affiliate links when possible. At no cost to you, we may earn some crypto or nfts.
While we strive for the accuracy of the content, we provide it "as-is." We take no responsibility for any actions or results. We write about games, treat them as games. We don't give investment advices. Always do your own, extensive research.