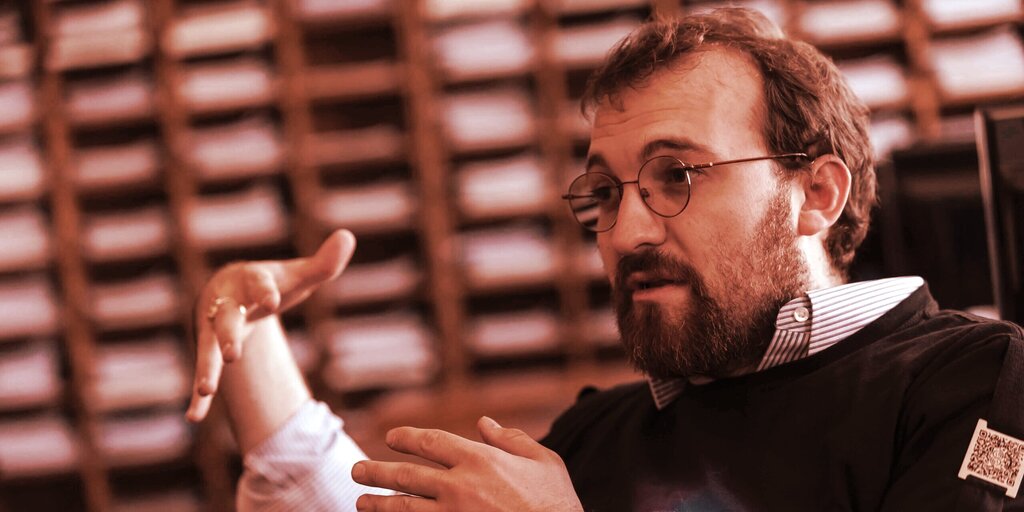 The Ethereum Merge may be right around the corner—but so is Cardano's Vasil hard fork.
Cardano is a peer-reviewed proof-of-stake blockchain which supports smart contracts and NFTs, and aims to solve global challenges surrounding identity management. Its token ADA is the No. 8 cryptocurrency by market cap, according to CoinMarketCap data.
In a livestream on Friday, Cardano founder Charles Hoskinson shared a brief update on the Vasil hard fork, named after a Cardano evangelist and mathematician, Vasil Dabov, who recently died.
"Extensive testing is still being done," Hoskinson said. He shared technical details surrounding the hard fork's progress, including a number of bugs he's aware of that will need fixing.
Cryptocurrency hard forks occur when participants on a blockchain network agree to upgrade their software to a new version more or less simultaneously. It's a major upgrade compared to a soft fork, which is typically less time-intensive and allows network participants to slowly update their software over time. 
When will Cardano's Vasil hard fork happen?
Hoskinson—who also co-founded Ethereum—told viewers the hard fork will occur "sometime in September." Perhaps not coincidentally, the long-awaited Ethereum merge is supposed to happen on or around September 15.
The exact date of the Cardano fork, however, partly depends on crypto exchanges, Hoskinson said: "The next major lift is to get the exchanges on board. Binance is reporting that they're currently upgrading by volume." He added that "generally, what happens is after a hard fork date is announced, you see a big rush and people push through."  
Once the largest three to five cryptocurrency exchanges have upgraded their systems, "a hard fork date will be set," Hoskinson said. "Then, the rest of the exchanges feel the urgency and they start upgrading. It's really hard to get them otherwise—they tend to need a bit of a push for that. We're not quite over the finish line, but everything looks pretty good."
Stay on top of crypto news, get daily updates in your inbox.