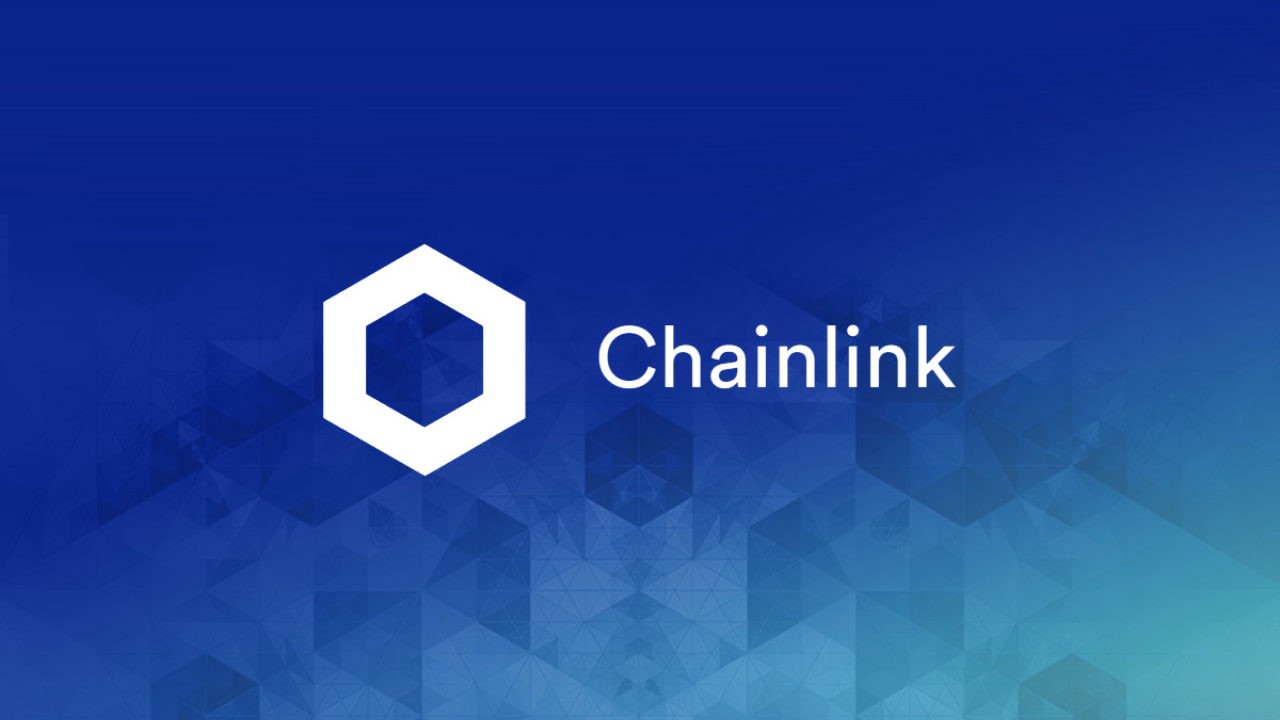 Like Bitcoin, even Chainlink's price rose a day back, but started falling right after. However, it again briefly rallied during the initial hours of Wednesday, and went on to visit $8.4—a level last noted on 17 August.
Leaving aside today, Chainlink has registered a streak of 6 back-to-back green candles on the daily. By doing so, it has roughly rallied by 26%. As a result, there have been speculations going on that the #20th largest crypto token has gradually started decoupling from the market. Tweeting along similar lines, one of Santiment's latest tweets noted,
"Chainlink has been showing hints of being somewhat decoupled from crypto since September 21st, and has just reclaimed the $8 threshold again."
What's happening within the Chainlink ecosystem?
On the utility front, Chainlink continues to deliver. Multidisciplinary artist, activist, and curator Diana Sinclair, for instance, is using Chainlink to help power her latest NFT collection that's launched on Christie's new Web3 platform. The officially released statement noted,
"In Phases, Sinclair partnered with Chainlink, the industry-standard Web3 services platform, to develop dynamic NFTs that secure connections between the pieces in the collection and real-world events that trigger updates to the artwork."
Alongside, on the on-chain front also, improvements have been noted. Whale transaction count has been on the rise and Chainlink has just noted its most active day of large transactions. Per Santiment,
"High stakeholders have been growingly active, and this is often the key to sustained altcoin rallies."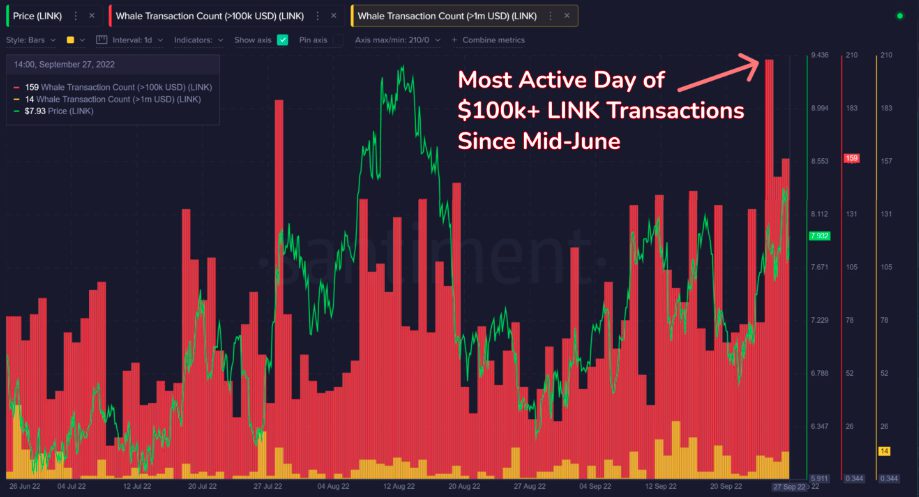 In fact, Chainlink has noted an overall boost on the network activity front as well. Data from ITB revealed that the new addresses have noted a 17% incline over the past week, while the active addresses have risen by 13% in the same timeframe.
Word of caution to Chainlink traders
Despite the positives, it should be noted that Chainlink is on the verge of falling back from contango into backwardation on exchanges like OKX. Backwardation is essentially a is a pricing situation where the futures price of an asset is lower than the spot price. More often than not, the same hints towards an upcoming bearish phase.
So, keeping the state of the aforementioned metric in mind, it does look like the other side of the knife is also gradually getting sharpened now. Thus it'd be best for low-risk appetite traders to wait on the sidelines for now.