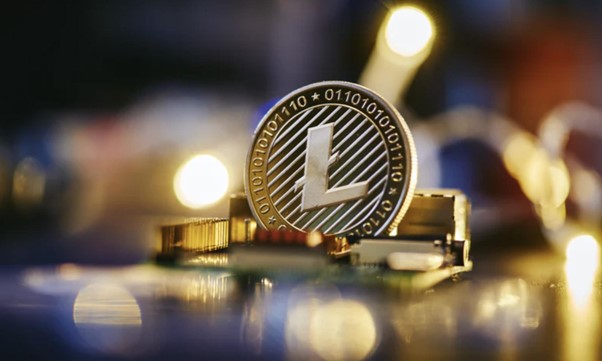 There are constantly new cryptocurrencies entering the market. While most of them end up disappearing as fast as they came, others are worth the attention. Proprivex (PPX) is a new cryptocurrency with promising features that are sure to turn heads in the crypto market. The token was developed to solve several problems that the blockchain is faced with.
Just like Litecoin (LTC), Proprivex (PPX) intends to be a game changer. This article takes a look at the features of these tokens as well as the possibilities of the latter doing better than the former.
Litecoin (LTC)
The first alternative cryptocurrency is generally regarded as Litecoin (LTC). Being one of the biggest cryptocurrencies by market value, it was introduced on October 13, 2011,to serve as "the silver to Bitcoin's gold." Litecoin (LTC) operates on an open-source blockchain that isn't governed by a single entity, mirroring Bitcoin (BTC).
Every Litecoin node operator maintains a copy of each blockchain to guarantee that new transactions do not conflict with its transaction history, and miners assist in processing new transactions by adding them to recently mined blocks.
A halving mechanism is used to control the inflation of Litecoin. One important feature working in its favour is its dependability. It was initially created to allay the developer's worries that Bitcoin was becoming more centralised and to make it harder for large-scale mining companies to dominate the mining process. Although it ultimately failed to stop commercial miners from monopolising the majority of Litecoin mining, the cryptocurrency has now evolved into an extensively mineable coin and a peer-to-peer payment system.
The cryptocurrency is now well established amongst traders and speculators who make assessments and judgements based on its limited supply and issuance restrictions. LTC can be utilised in a portfolio to give investors exposure to the movements of the cryptocurrency market without any unpleasant surprises because of its proven dependability.
Since there are lower transaction fees on the Litecoin network than on networks with larger transaction fees, maintaining privacy is significantly easier. It is accepted by the majority of cryptocurrency payment processors and is used to pay for goods and services in countries across the globe.
Proprivex (PPX)
Proprivex (PPX) is an online trading and portfolio management system for digital assets and currencies. The cryptocurrency initiative was developed with promises to help simplify the portfolio management for crypto investors, allowing them to organise and manage their portfolios from a single location.
Digital assets are typically managed differently from traditional financial assets and in accordance with established norms. As a result of the vast differences in their features, the markets, risks, volatility, and security concerns are all entirely distinct. Proprivex (PPX) wants to make blockchain comfortable and easy to use for everyone.
The Proprivex ecosystem's official utility token is PPX, and tokens priced at PPX will be used to bill and settle for any services provided on and for the platform. Payments made in other tokens will also be available. The perks of trading however with PPX is that you get to enjoy a range of discounts. Another wonderful benefit of transacting with PPX tokens is the asset management service will exclusively only be available to holders of PPX tokens. The holders of the PPX token have the privilege of automatically joining the governing DAO while receiving benefits from reflections
The team and treasury committee will have a few representatives for easy communication relay, but the Proprivex ecosystem will be mostly community-driven. This means that participation is open to PPX owners and users. In order to enrol even more recent users who have been active in the ecosystem with both on-chain and off-chain activities, a few additional requirements will be created over time.
The council or committee's choices will be used to guide the development. Democratic votes will be used to make decisions. The volume, diversity, and degree of the voter's portfolio will be used to evaluate each vote. A thoroughly progressive and innovative approach and future await.
Proprivex Token (PPX)
Presale: http://prop.proprivex.io/
Website: http://proprivex.io/
Telegram: https://t.me/ProprivexTokenOfficial
Disclaimer: This is a paid release. The statements, views and opinions expressed in this column are solely those of the content provider and do not necessarily represent those of Bitcoinist. Bitcoinist does not guarantee the accuracy or timeliness of information available in such content. Do your research and invest at your own risk.