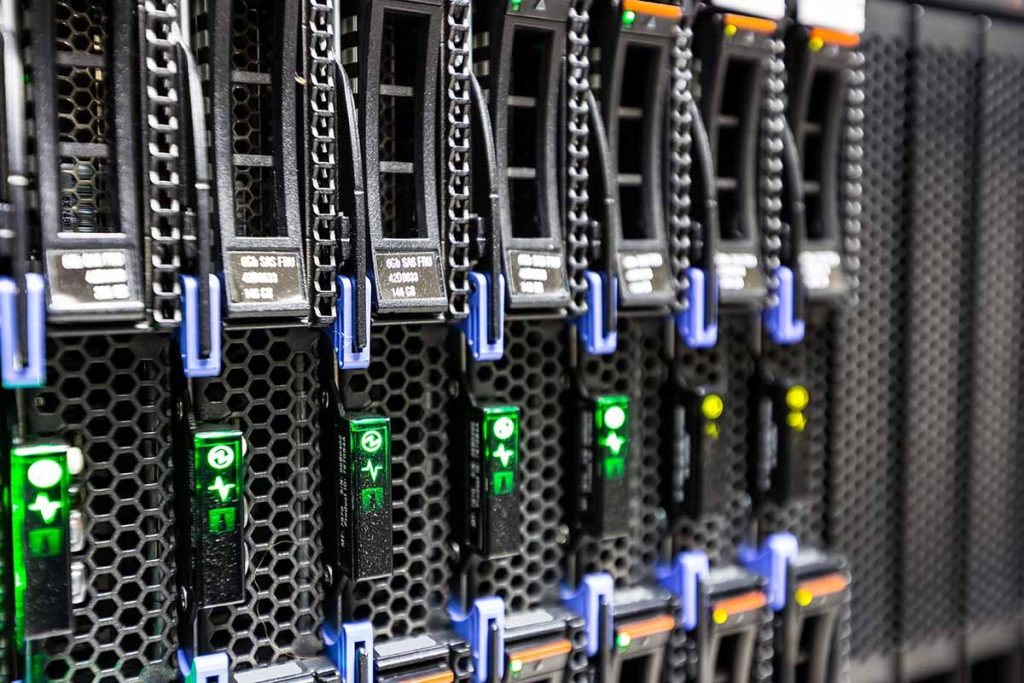 Industry stakeholders have taken the next steps on a blockchain-based project to better track data and reduce the possibility of fraud in device buying and selling.
A nonprofit known as the OBADA Foundation is spearheading the effort, which backers say holds promise for boosting transparency throughout the life cycle of electronics. 
The software system under development allows different companies in the ITAD value chain to share one digital ledger, recording the chain of custody for material. 
Today, under industry data security and recycling/reuse certifications, companies are supposed to track the chain of custody for devices leaving their buildings, but that proves particularly difficult when multiple downstreams are involved and they're not all keen to share information. 
As a result, gaps in tracking are widespread, which present data security concerns. 
"I think we can say without a lot of debate that a lot of ITADs aren't doing it right," said Rohi Sukhia, CEO and founder of Tradeloop, a wholesale marketplace for used electronics. Sukhia is one of several industry professionals leading the OBADA effort. 
Another one of the big benefits of blockchain technology is "you do not have to trust your trading partners," said Ron Lembke, professor of supply chain management and business analytics at the University of Nevada, Reno, and another leader backing OBADA. That's because the technology creates a record that can't later be revised, helping to prevent fraud. 
"It gives you confidence that nobody has tried to go back and change any transactions," he said. 
Now, OBADA is looking for additional companies to join the effort. So far, 23 member organizations have contributed $5,000 each, for a total of $115,000. 
The organizers are looking for another 78 to contribute $5,000 each, raising $390,000 as part of a Round B of fundraising/membership signups. The official announcement of a waitlist for Round B will be made at the Electronics Reuse Conference, which is being held Nov. 14-16 in Denver. The waitlist is scheduled to open on Nov. 15. 
What is it and how does it work?
The system aims to solve major challenges in the ITAD industry, among them tracking chain of custody to ensure data security. 
In extreme cases, the lack of information sharing can lead to data breaches and stiff penalties. OBADA's tool can enable ITAD service providers to prove where devices went and how they were processed – or it can point to where the data-tracking trail went cold. 
The heart of the blockchain system is a decentralized registry, or the digital ledger that every participating company shares. The registry doesn't live on the wider internet for anybody to access; instead, participating companies and individuals operate "nodes," which are software packages running on their own servers. 
The registry is accessed and updated through the nodes. That means individual ITAD companies will be able to offer access to the blockchain to their customers via their node.
In a way, it's akin to trading stocks, explained Lembke. Individuals don't need a seat at the New York Stock Exchange to buy and sell shares, he pointed out, but, realistically, most have a relationship with a broker to facilitate those transactions.
In this case, organizers are planning to have about 100 nodes running the blockchain software, Sukhia said. The electronic devices themselves will be identified with a "Universal Serial Number," which is a unique address that's algorithmically generated. The numbers are either automatically identified when an ITAD company plugs a device in or, if the equipment fails to start up, entered manually. 
However, not everything is visible to everybody on the blockchain, Lembke said. Users, who access their on-chain assets via private passwords, have the ability to restrict visibility, Sukhia said. 
OBADA has been working with ISO (ISO/TC 307 AHG3) for several years defining a standard called "Representing physical assets as non-fungible tokens (NFTs)." Having an ISO standard means that, in the future, any company in any industry that formats their inventory according to the ISO standard will be able to share it on the blockchain with any other OBADA participants. In essence, companies inside and outside the ITAD industry will be able to digitally interact with each other seamlessly.
Funding the system
Of course, running nodes costs money. "You've got to pay somebody to run the software and that somebody in this case is 100 different nodes," Sukhia said.
Costs will be paid with a digital form of "system credit" that allows a transaction to be recorded. (A "transaction" could be a hard drive that was wiped and sold to another company, for example.) Lembke described the credits as the "gas fee" that powers the recording of the transaction. 
There is no company processing the gas fees and no middleman takes a cut. All gas fees are automatically distributed to the OBADA DAO members that are running nodes, according to an FAQ document prepared by project backers.
Backers have been working on OBADA since 2017. Sukhia wrote an article in the winter 2018 print edition of E-Scrap News detailing the software technology and its potential. 
Today, two organizations are primarily involved with the OBADA effort: the OBADA Foundation, which is focused on crafting the standard and building the blockchain initially, and the OBADA Decentralized Autonomous Organization (OBADA DAO), which is focused on building and operating the decentralized registry.
The OBADA DAO already includes a list of notable names in the industry. The 23 members of OBADA DAO are ASCDI, The Broker Site; CELX Advisory LLC; DMD Systems Recovery; Dynamic Lifecycle Innovations; Eagle Advisors; E-Reuse Services; First Class Networks; Good Point Recycling; Greentec; iFixit; JT Environmental Consulting; Network Commerce International; Quantum Lifecycle Partners; repair.org (The Repair Association); Rhapsody Ventures; Techspec; Tradeloop; Unduit; University of Nevada, Reno; Usody; World Data Products; and XS International. 
Bringing others on board
The 23 memberships in the OBADA DAO have driven the effort to date. There remains about $20,000 left in the bank, but that money could be spent in as little as two months given the costs of software writing, Sukhia noted. 
As part of Round B, organizers are now seeking an additional 78 members to join. Some have already been signed up. On Nov. 1, DAO members sent an announcement indicating that 52 available member spots remain. A waitlist is available to members of organizations such as ASCDI, the Broker Site, ERC, iFixit, Repair.org, Tradeloop and others. 
When an organization joins the OBADA DAO, it's acquiring membership in a special kind of organization incorporated under Wyoming law. In fact, OBADA was one of the first DAO LLCs in the world, incorporated on the first day such a designation was available, Sukhia said. Unlike a traditional LLC, the organization has no centralized decision makers or money managers. 
Membership in the OBADA DAO entitles each company to an equal share of DAO membership interest. It also gives them a certain number of credits that'll be used to track IT assets, and it gives them the right to set up a node and receive compensation for running the node. 
The organizations will have equal voting rights, rights to offer "node services" and rights to share in all fees and rewards generated by the blockchain/protocol, Sukhia said. 
Sukhia also said they've had companies ask to put in more money – say $50,000 – to buy a larger share of the group, but the answer is no. The goal is to ensure a large company doesn't come in and take over the fledgling project. 
"We want to make sure that this is an ITAD-run effort," he said. 
Mark Schaffer of Schafer Environmental LLC, a supporter of the OBADA effort, said the project is still "a pre-beta kind of activity." His goal would be to have potentially some Round B members on board as early as December 2022 or January 2023. He noted that it takes time to set up the nodes. 
Sukhia said Round B should generate enough money to finish the technology development. "Then we could launch production after this," he said. 
The goal is to launch the system in 2023.
The technology can get confusing fast. But, Rohi explained, "ultimately, all we have here is a group of companies that have agreed to store their data in a spreadsheet in the same way. 
"And that, alone, is such a big deal."
More stories about industry groups