Bitcoin price has shown resilience to sellers as buyers stepped in after retesting a historically strong support level. This development has caused Ethereum, Ripple and other altcoins to trigger a premature rally. 
Ethereum Classic price appears to be going against the grain of widespread market sentiment that it is primed for a significant correction by rising 6.5% in the last 24 hours. The bullish trend began on June 18 but took a breather on July 29. As reported last week, miners moving from Ethereum to Ethereum Classic ahead of the former's transition from the proof-of-work (PoW) to a proof-of-stake (PoS) consensus, aka 'the merge' were the primary drivers of the rally.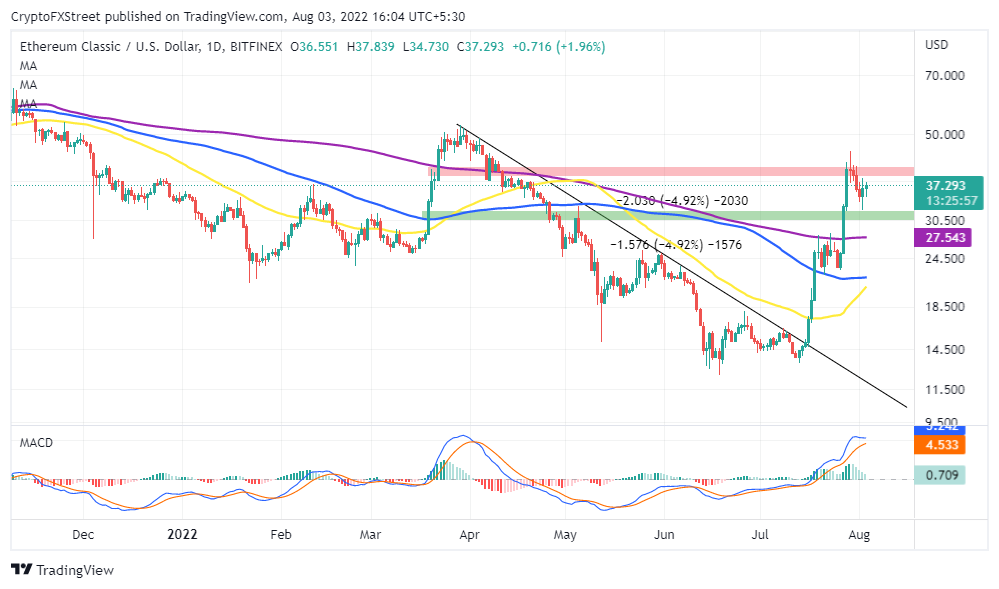 Ethereum price shows signs of a premature rally, but if bulls are serious about this move, it could result in a breakout from a significant resistance level and a massive rally.