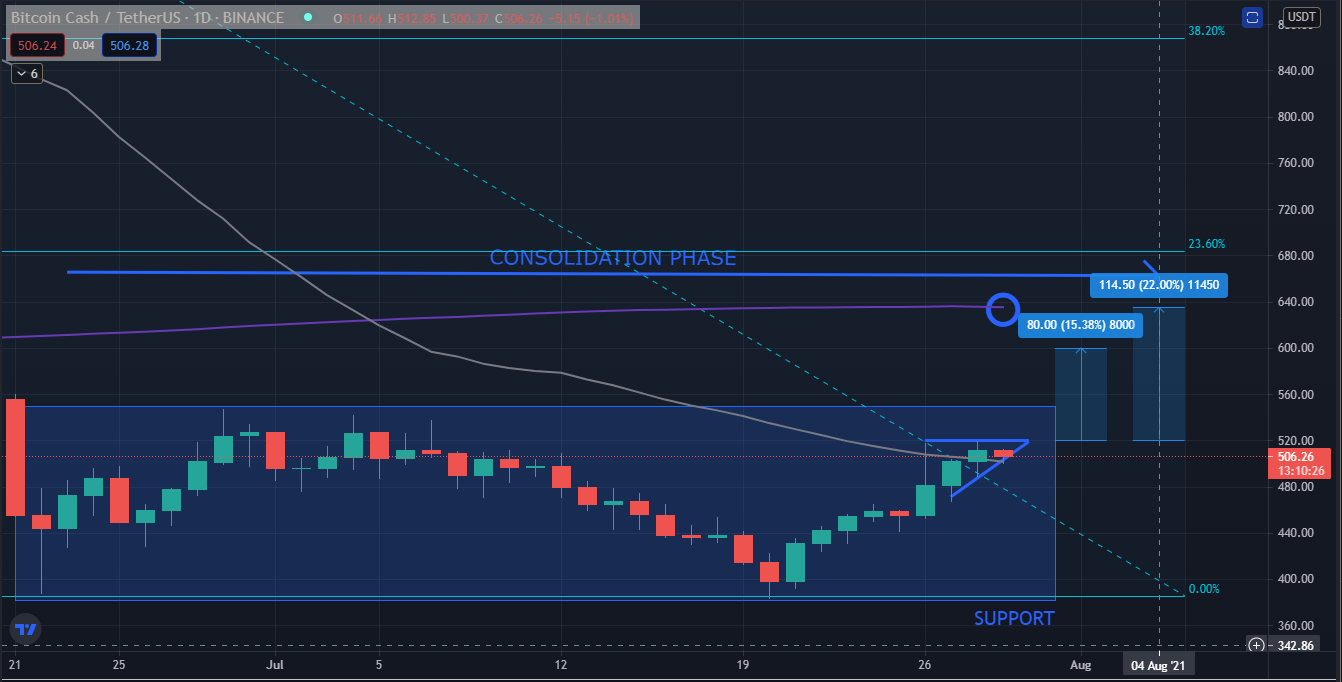 The cryptocurrency market is going through a bullish phase today, up 2% overall, with major token Bitcoin (BTC) enjoying a 4.64% increase today over where it was 24 hours ago. Bitcoin Cash (BCH), ranked #30 on the crypto market today, is up as well, making great gains with an increase of 7.78% over the last 24 hours.
How Is Bitcoin Cash Trending?
Right now, everything is looking up for the Bitcoin Cash token. The current BCH rate is at $126.59 (BCH/USD), with a steady increase since the 13th of this month. That was when the last significant crypto market downturn occurred, and the BCH rate has just been going bullish since then.
On the 13th, Bitcoin Cash's price was under the crucial $100 level at $96.49, and it has increased an incredible 31% since then. This is big news for this particular coin in particular and the crypto market in general. We haven't seen much growth among crypto coins in a while, with most tokens quickly losing any gains that they make.
Bitcoin Cash is still down overall for the year, which it started off at $436. The rate has a long way to go to recover back to there, but for now, investors are seeing a steady increase that has been going on for nearly a week. The question is how long will it be before the price starts to turn back around.
Should Investors Target Bitcoin Cash Right Now?
The current trade volume for BTC over the last 24 hours is $530 million, and that's an increase of nearly 30% for that period. These are healthy numbers that we believe may not be sustainable over the long term.
Bitcoin Cash is up for the month, but it's very difficult to predict if it will stay up. Inflation is still very high, and the crypto market is still struggling overall. When major cryptos like Bitcoin and Ethereum (ETH) do well, they buoy the rest of the market, but their performance in recent weeks has been mostly poor. There is no serious indication that the market is truly turning around for any length of time.
What that means for Bitcoin Cash specifically is that we don't expect its upward movement to hold for much longer. Anyone who purchased BCH coins when it was at its low point last week will likely want to sell as soon as possible. Those who bought earlier in the month are seeing a profit right now as well, but long-term investors will still have some waiting to do to see a profit from this crypto.