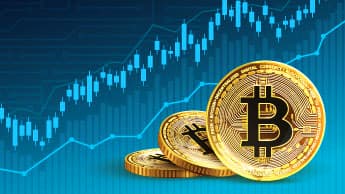 Blockchain, Nansen, Cryptocurrency
Blockchain Analytics Pioneer Nansen Announces Workforce Reduction Amid Crypto Market Struggles
Blockchain intelligence firm Nansen is reducing its team by 30%, attributing the decision to ongoing challenges in the crypto sector.
> Nansen CEO, Alex Svanevik, communicated the decision via Twitter, revealing that the company's efforts to venture into non-core business domains were unsuccessful.
> Nansen, established in 2019, sought to capitalize on the surging demand for crypto services and investment during a time of significant growth.
> The company had secured the backing of venture capital powerhouses such as Andreessen Horowitz, GIC, and Accel, as per the information on the company's website.
> In his statement, Svanevik explained that Nansen's current expenditure exceeded what was appropriate for the company's present position. Read more
NFT, Find Satoshi Lab, Blockchain
Find Satoshi Lab Unveils AI-Powered NFT Generator for Enhanced Digital Identity
Find Satoshi Lab (FSL), the innovators behind the acclaimed Web3 game, STEPN, is introducing an artificial intelligence (AI) driven non-fungible token (NFT) generator named GNT V3.
> This pioneering tool positions creativity at the heart of the technological convergence of AI and Web3. In partnership with MOOAR, the newly launched NFT marketplace by FSL, GNT V3 utilizes user selfies to produce AI-conceived images that are subsequently minted on the Solana blockchain.
> FSL's co-founder, Yawn Rong, commented in a press release about the potential of GNT V3 to reshape digital identity within the Web3 space.
> "We're entering a transformative phase of Web3 technology, where the individual and blockchain technology fuse together to recreate personal expression," Rong said. More here
Tron Blockchain Overcomes Critical Security Breach: Safeguarding $500 Million Assets
> A severe security flaw in the Tron blockchain network, which could have put approximately $500 million in jeopardy, has been identified and rectified, reports dWallet Labs' cybersecurity investigation team, 0d.
> This major vulnerability was located in Tron's multisig accounts, accounts that require multiple signatures to authorize transactions.
> The flaw could have allowed a lone signer to acquire unrestricted access, potentially endangering the digital assets contained within, according to the revelations made by 0d on Tuesday.
> 0d flagged the vulnerability to Tron on February 19 through Tron's bug bounty program on HackerOne. The issue was resolved within a few days.
> A representative from Tron verified that upon receiving the bug report from HackerOne, the Tron team rapidly addressed the matter, implementing necessary fixes to prevent exploitation of the vulnerability. Read more
Social Media, Pi Network, Stanford
Pi Network's Fireside Forum: A Revolutionary Social Media App Incentivizing Positive Behavior
Pi Network is developing a novel social media application designed to encourage positivity and discourage unsavory interactions.
> Pi Network's new platform, named "Fireside Forum," presents a unique model where users can use tokens to reward posts they enjoy, or conversely, disapprove of content they find inappropriate or distasteful.
> By implementing this token-based system, the company hopes to curb unwanted content such as spam, misinformation, or any form of online abuse.
> "Web3 has the potential to rectify many issues plaguing the current state of social media, such as information overload, trolling, and online aggression," stated Chengdiao Fan, a co-founder of Pi Network who also holds a Stanford Ph.D. in social computing. More here
Binance, Cryptocurrency, France
Binance Implements Trading Restrictions on Privacy-Focused Cryptocurrencies in France, Poland, and Italy
Binance, the world's leading cryptocurrency exchange, has taken a significant step towards complying with local regulatory requirements in France, Poland, and Italy.
> In an email notification sent to users in these countries, Binance announced that it will suspend the trading of privacy-focused cryptocurrencies.
> The affected tokens, as stated in the email notification, include DCR, DASH, ZEC, ZEN, PIVX, NAV, SCRT, XVG, FIRO, BEAM, XMR, and MOB.
> These cryptocurrencies have gained popularity due to their privacy-enhancing features, allowing users to maintain transaction anonymity and protect certain account information.
> Binance's decision is a response to the demands of financial institutions and regulatory bodies in France, Poland, and Italy. More here.
Binance Faces Canadian Regulatory Probe Over Compliance Controls
Binance, the world's largest cryptocurrency exchange, has received an investigation order from the Ontario Securities Commission (OSC) in Canada, prompting the exchange to withdraw from the market.
> The OSC's order involves a broad inquiry into whether Binance circumvented Ontario securities law and compliance controls.
> Binance's legal representation, Borden Ladner Gervais LLP, stated that the order questions Binance's actions and compliance with the law.
> The OSC's summons for document submission has been met with resistance from Binance, citing the lack of specificity in the requirements.
> However, the Capital Markets Tribunal has ordered Binance to comply with the summons.
> Binance has been facing regulatory and legal scrutiny in various jurisdictions, with recent legal action taken against it by the US Commodity Futures Trading Commission (CFTC). More here
Ethereum Worlds Launches MVP for Community-Focused Metaverse Platform
Luxury metaverse builders Ethereum Worlds have unveiled the release of their Minimum Viable Product (MVP) for their community-focused Metaverse platform.
> The MVP represents the first phase of Ethereum Worlds' larger ecosystem and features premium assets, including luxury apartments and penthouses that can be purchased through NFT secondary markets.
> One of the main advantages of these premium real estate assets is their customization options and larger floor plans compared to standard apartments.
> Additionally, these assets offer higher multipliers for in-game mechanics and other incentives within the virtual world.
> Ethereum Towers, the centerpiece of the platform, has been designed with a VR-first approach, providing users with an immersive experience where they can interact and engage within their virtual living spaces. More here. More here
MiCA, European Union, Crypto Rules
MiCA Regulation: EU Becomes First Major Jurisdiction with Tailored Crypto Rules
The European Union has reached a significant milestone in cryptocurrency regulation as it formally enacted the Markets in Crypto Assets (MiCA) regulation, positioning the bloc as a pioneer in tailored rules for the sector.
> The signing ceremony was led by European Parliament President Roberta Metsola and Swedish Rural Affairs Minister Peter Kullgren, alongside the implementation of an anti-money laundering law that mandates crypto providers to verify customer identities during fund transfers.
> The Swedish government, currently holding the EU presidency, shared the news on Twitter, highlighting the legislative talks and confirming the inclusion of MiCA, the fund transfer rules, and two unrelated regulations on trade with Ukraine. Read more
Jimbos, Legal Action, Exploitation
Jimbos Protocol Takes Legal Action and Seeks Arrest of Attacker Who Exploited Millions
The developers of Jimbos Protocol, an Arbitrum-based application, have taken action against the attacker who exploited the protocol for millions of dollars.
> They have opened a case with the New York branch of the Department of Homeland Security and are determined to bring the attacker to justice.
> The team has also made it clear that they had given the attacker a chance to return the stolen funds but will now pursue legal action.
> They are offering a 10% bounty to the public for information leading to the arrest of the exploiter and the return of the funds.
> This move comes after Jimbos faced a significant flash loan exploit and marks their commitment to ensuring the security and integrity of their protocol. More here
Bitcoin, Hawkish Feds, Ether
Bitcoin and Ether Prices Decline as Investors React to Hawkish Fed Comments and Debt Negotiations
> Both crypto and equity markets experienced a downward trend on Wednesday as investors reacted to the hawkish remarks from Federal Reserve governors and monitored the developments in Washington regarding a potential debt deal.
> Over the past 24 hours, Bitcoin (BTC) saw a decline of up to 3.2%, while Ether (ETH) experienced a drop of 2.8%.
> Notably, Bitcoin is on track to record its first negative monthly return in 2023, with losses of nearly 8% throughout May.
> On the other hand, Ether has exhibited a marginal decrease of around 0.2% for the month as of the time of this report.